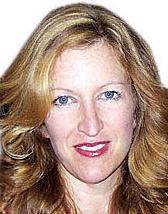 My 11-year-old daughter said that there should be a movie about the year 2020.
The movie should be distributed about 100 years from now, when all this would be behind us and seen with fresh eyes.
"It would be about all the crazy and bad and unbelievable things that happened this year," she said. "No one would ever believe what went on this year."
I agreed that this year would make one heck of a wild movie, and we talked about some of its plot points.
The movie should be geared toward adult and teen-aged audiences, she said. I didn't quite see it as teen fare, so I asked her what she meant.
"Like they do rated R or rated PG," she said. "Because a lot of it would be pretty hard for kids to take."
This year's events definitely have shaken society to its core, whether you're talking about the lockdown, the unemployment, the crazy political games based around masks or the killing of George Floyd and the subsequent protests.
There's the stuff you see — closed businesses and 30 million people on unemployment benefits as well as mobs, some united, some angry, on the streets – and the stuff you don't – hurting and lonely people in rest homes and prisons.
People have been telling me horror stories of how the health of some people in nursing homes is deteriorating rapidly because they aren't getting the care they need.
Nursing home staff members call or text me clandestinely with shocking reports. They are overworked, and they see resident neglected or worse, situations that only happen because the general public can't get in to check on people any more, they said.
The vulnerable elderly are stuck alone, with their only means of contact being letters their eyes aren't strong enough to read and phone calls their ears are too weak to hear.
Moving on to actual rather than metaphorical prisons, a prisoner told me that after he was mildly sick with a low fever, he and other men were shipped off to a facility where a heavy coronavirus infestation already had been documented and reported. He was kept in isolation for three weeks, not allowed to contact his family – plus, the normally bad food was even worse.
He tested negative three times for the coronavirus, although he had been sent to a coronavirus area of a prison. Then he was sent back to his original prison. I suppose if a prisoner hadn't had it before, sending him and other men out to a coronavirus ward and back would make sure the cleaner prison wasn't missing out on the trauma.
Those are things an 11-year-old is not likely to know about (though the plights of the unseen are regular topics of conversation – and prayer – in our house). Then there's what kids do see.
Kids aren't seeing their grandparents, aunts or uncles. Celebration and mourning are done alone, without the unity of weddings and funerals.
The Patrick County School Board voted to take a vote about returning to school full time after the first month of virtual learning – the most aggressive and optimistic return-to-school plan locally — and became the first school system to have positive coronavirus cases —three, as of Friday.
Tough questions have been asked, and heartbreaking stories have been heard, as people have become more united than ever on the inequalities and prejudices and dangers Black people experience, in the aftermath of the killing of George Floyd.
A pandemic that has killed nearly 676,000 people around the world and more than 152,000 in the U.S. is called a hoax. Some people don't believe it's real — not even when 11 people in Patrick County, Henry County and Martinsville have died from it. Not even, apparently, from the ultimate authority, lots of people around here who have had COVID-19 and posted about it on their Facebook pages.
The simple measure of wearing a mask to protect people around you from the spread of the disease has become a token of politics. Two weeks ago I wrote a column about a pastor I used to regard quite highly who now only writes ridiculous, negative stuff on Facebook. Last week I posted a portion of a piece of writing from Jim Pence on why wearing masks is the Christian thing to do. That "good pastor gone bad" (as his column's headline called him) attacked Jim in my Facebook page's comments section.
I should be writing about the disappointment of canceled vacations, but based on what I see on Facebook, I can't.
Loads of people are posting pictures of their trips to the beach — a known and highly publicized source of outbreaks — and to amusement parks. In fact, a friend of mine who works in a nursing home, who at first took the pandemic so seriously that every night after work she took off her clothes and put them straight into the washing machine, is at Pandemic-Outbreak Beach this week.
The pictures her boyfriend posts of her show her in crowds of people. Doesn't she go back to work in the nursing home on Monday?
This movie "2020" indeed has it all: horror (stuck, uncared-for in a nursing home or prison) – psychological trauma (being the overworked, underpaid employee of a nursing home who's worried about those problems but powerless to change them) – fashion (masks) – societal unrest (protests) – compassion (the people who run errands for the elderly and vulnerable who mustn't leave home) — passion (shocking increase in teen pregnancies) (whoops, let's change that category to "societal problems" and "perpetuation of the cycle of poverty").
As my daughter said, 100 years in the future, when people see the movie "2020," they'll think it's so weird it must be all made up.
Holly Kozelsky is a writer for the Martinsville Bulletin; contact her at 276-638-8801 ext. 243.
Holly Kozelsky is a writer for the Martinsville Bulletin; contact her at 276-638-8801 ext. 243.
Concerned about COVID-19?
Sign up now to get the most recent coronavirus headlines and other important local and national news sent to your email inbox daily.