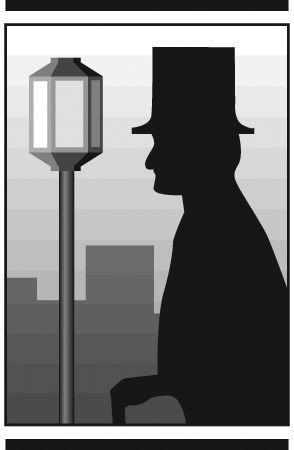 TODAY'S WORD is spittoon. Example: "You could have used the spittoon! That's what the other children did." (Source: Moira Rose on "Schitt's Creek")
THURSDAY'S WORD was spanandry. It means an extreme scarcity of males. Example: "Darling, I realize the pickings are slim in this rural spanandry, but you can't ask Council to misuse public funds just so you can find yourself a new boy toy." (Source: Moira Rose)
Little crosses
Little metal crosses have been popping up all over the county. In fact, there's one in the Stroller's pocketbook, picked up from a little dish full of them at Leatherwood Grocery. Larry McNeely at the store said a man from Ridgeway dropped them off at the store. He makes them, Larry said, and leaves them about for people to pick up for free.
Who is that mysterious cross-maker?
Recently, the Stroller saw a social media post from Brandon Johnson, a coach at Basset High School. He was holding up one of those crosses, standing with student Christian Yates, who had given it to him, and said he appreciated the cross, and Christian's kindness to give him one.
Keep up with the schoolsBe notified of weather delays and closings and other announcements from local schools through direct messages or by calling a message line:
For Henry County and Martinsville Public Schools, text Y to 67587 to opt in to receive notifications. (When you don't need them anymore, text N to that number to opt out.) It only works for phone numbers that have been registered with a particular school; the system automatically connects you with the right system.
For Patrick County Public Schools, call 276-251-3415 for weather-related changes. PCPS Superintendent Dean Gilbert said Patrick County schools use the School Messenger program, but they prefer the phone line, because it allows for longer messages than the other.
Youth Hotline
Being young can be tough, but getting help doesn't have to be. Southside Survivor Response Center has a 24-hour hotline for kids and teenagers to call when they need to talk it out: 877-934-3476. A trained crisis advocate on the other end of the line will help you talk through concerns and find solutions. After the first call, the user will be able to use text and other apps to reach out for help at any time.
Be aware of warning signs for troubled youth: changes in behavior, withdrawing from society, being easily angered, having increased anxiety and having changes in sleep or appetite.
THURSDAY'S TRIVIA ANSWER: The leaves of trees turn from green to yellow, orange, red or brown because of the decline of the chemical chlorophyll, which the tree uses to make food when it's hot and sunny for long hours.
TODAY'S TRIVIA QUESTION: The pigment anthocyanin shows as what color in leaves?