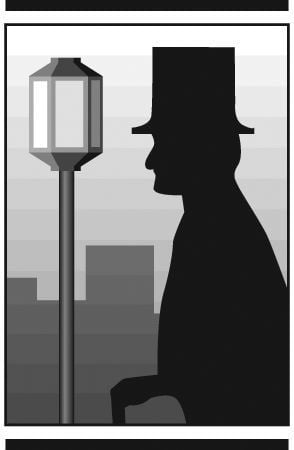 TODAY'S WORD is part of a series on current slang: snatched. Example: I love that hoodie—it's so snatched.
FRIDAY'S WORD was lowkey. It means something to keep quiet or that you don't want to be emphasized too much. Example: "I lowkey can't wait for ninth grade to be over."
Miles 4 Vets
The Miles 4 Vets program at Southern Area Agency on Aging is a local program that provides accessible, free, non-emergency medical transportation for veterans living in the West Piedmont Planning District. Services include weekly routes to the Salem VA Medical Center and Community Based Outpatient Clinic in Danville. They also have a voucher program for local trips and a volunteer driver for out-of-town appointments that don't fall within the weekly schedule, as well as trips to other local and out-of-town appointments. For more information, call Mandy Folman at 276-632-6442 or email her at mfolman@southernaaa.org.
Open Enrollment
It's Open Enrollment for the health insurance market, from Nov. 1 through Jan. 15. Most Virginians who purchase private health insurance from the federal Marketplace will need to sign up for 2022 coverage during this time. Virginians interested in purchasing health insurance through the Marketplace should visit healthcare.gov or call 288-318-2596, according to information from the Disability Rights & Resource Center's October newsletter.
Cranberry sauce
What does cranberry sauce mean to your Thanksgiving table?
The Stroller grew up with "cranberry sauce" being a perfectly round, smooth, deep red disc of a sweet and tangy flavor. Imagine the surprise when another version was discovered at a different table: lumpy with berries of different shades of deep red.
In North America, cranberry sauce was first sold to the public in 1912 in Hanson, Mass., and only after cranberries had ripened. Canned cranberry sauce was first produced and sold in 1941, allowing it to be available year-round — but when else do we really eat it than the holidays?
Each can of cranberry sauce comes from 200 cranberries.
FRIDAY'S TRIVIA ANSWER: Clothing styles for women became more simple in the 1920s than in years past. One look from that time period was "la garçonne." "Garçon" is French for "boy," and women's styles of the time were boyish: a straight silhouette, high-waisted trousers (for the daring), dresses tailored to look like suits, ties, long sweaters or jackets — and contrasting touches of femininity such as colorful scarves, long strings of pearls and bright lipstick. The la garçonne look eventually evolved in one incantation into the flapper look.
TODAY'S TRIVIA QUESTION: For much of American history, children's clothes were mostly miniature versions of adult styles. When did children's styles separate into their own look?