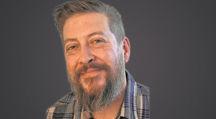 As I sit down to write this on July 6, 2021, I can remember exactly where I was 36 years ago, which is odd because I can't recall what I had for breakfast yesterday.
That last part isn't true. It's just a cliché that people use in their later years to get a cheap laugh. I had eight cups of coffee and a leftover chicken sandwich, which are things people consume in their later years that may lead to fewer later years.
But on July 6, 1985, I watched the greatest rassler of all time – and that is certainly different than wrestler – emerge from a helicopter and walk the red carpet to participate in The Great American Bash at Memorial Stadium, Charlotte, North Carolina, US of A, Universe. It was one of the best goat-ropin,' hell-raisin,' hootenannies I have ever had the pleasure to live through and later recall to take up newspaper space.
At that time I was 21 and unlike the narrator in the Merle Haggard song, I had not turned that number doing life without parole, so I guess my mamma tried harder. But she didn't try hard enough to keep me away from the Bash.
I was a student in Charlotte, pursuing a degree in English, which I figured would be easier than anything else since I spoke the language. There was no internet at the time, so through osmosis – that's a science word I can spell but I don't know much about — or some other way I learned The Great American Bash would be held just down the road that was under construction because all roads in Charlotte are under construction all the time.
Here is how the first Great American Bash came about, according to various sources like Wikipedia, legendary wrestling personality Jim Cornette and other stuff I read in the middle of the night and sort of remember.
The late, great Dusty "The American Dream" Rhodes said to his colleagues in the National Wrestling Alliance and the Charlotte-based Jim Crockett Promotions, "Let me tell you something. Let's have a big rasslin' match, daddy."
Dusty's dad wasn't actually there. It was just the way he talked and I am recreating this how I think it may have happened.
Someone said, "That sounds like a plan, Dusty. I guess you are in charge now. But we have big wrestling matches all the time. How will this be different?"
Dusty said, "Let me tell you something, daddy. We are gonna have a helicopter. We are gonna do it outside. We are gonna have the biggest star in country music today, Mr. David Allan Coe, perform a live concert. We are gonna have fireworks. We are gonna draw 27,000 people depending on what figure you trust when you read about this in the future on the internet that has yet to be invented."
All of that came true. The talented but highly troubled ex-con David Allan Coe, who was not the biggest star in country music in 1985, performed an entertaining musical set, including a rendition of Prince's "Purple Rain" that seemed to baffle the drunken masses.
Ric Flair arrived in the WSOC Channel 9 helicopter to face off against the commie menace Nikita Koloff, who was rumored to be a guy named Scott Simpson from Minnesota. He was convincing enough as a commie to get a guy from the audience to attack him in the ring.
And that is a bad idea, no matter what country one hails from. Wrestlers stick together against in-ring intruders.
During the course of the entire event, blood was spilled. Beer was consumed in mass quantities, which may have led to several fights in the stands that the Charlotte-Mecklenburg law enforcement contingent handled in Battle Royale mode. A good time was had by most.
If there is anything more American than Ric Flair, a helicopter, an ex-con country music singer, a fake commie from Minnesota, "Purple Rain," Dusty Rhodes, eight cups of coffee and a leftover chicken sandwich, I don't believe I could stand it.
Scott Hollifield is editor/general manager of The McDowell News in Marion, N.C., and a humor columnist for Lee Newspapers. Contact him at rhollfield@mcdowellnews.com.