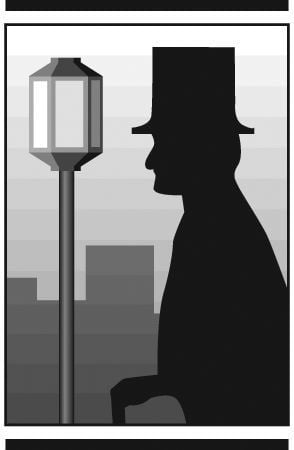 TODAY'S WORD is part of a series on current slang: highkey. Example: I am so highkey excited that the cousins from Tennessee are coming to Nanny and PawPaw's house for Thanksgiving!
SUNDAY'S WORD was snatched. It is a compliment, calling something good or on point. Example: I love that hoodie—it's so snatched.
cranberries
For the past couple of days we've been chatting about cranberries. Is there a bag of them in your refrigerator now, to make sauce for the Thanksgiving dinner, some cranberry-orange-nut bread, or perhaps a shiny, quivery gelatin mold? There is in the Stroller's.
If your family will be reaching for the canned jellied cranberry sauce, you're not alone. Americans eat more than 5,062,500 gallons of jellied cranberry sauce (the kind that comes in a can and keeps the can shape after you push it out), according to Smithsonian Magazine. The jellied sauce gets that consistency because of the berries' pectin, a natural setting agent found in food.
If you make your own cranberry sauce, you're in the minority. Smithsonian says that only 26 percent of us do. Only 5% of the total cranberry crop is sold as fresh fruit.
Roads"
Patrick County Heritage Project will host a screening of the documentary "Up and Down These Roads: A Rural County in Transition" on Saturday, Dec. 11, at the Historic Star Theatre in Stuart. It will be shown twice: at 10 a.m. and 2 p.m. Discussion of the film and its themes will follow.
"We hope to bring this work to audiences in Patrick County and surrounding areas who may not have heard of or viewed it before, with the goal of bringing the film topics into relevancy in 2021," the organization states.
The Patrick County Heritage Project "aims to help preserve the unique narrative of PCVA by creating events where stories can be shared in a safe, judgement-free environment, then recorded and archived for future generations to enjoy," its Facebook page states. For more information, look for them on Facebook or email patcoheritageproject@gmail.com.
SUNDAY'S TRIVIA ANSWER: For much of American history, children's clothes were mostly miniature versions of adult styles. Around World War I children's styles started becoming distinct from those of adults. The rationing of cloth and scarcity of relates supplies was one reason; dresses for girls started being made plainer, using less cloth, resulting in part in shorter skirts, often even above where the knickers ended. Sailor suits for boys were still common. Stretchy, knitted fabrics were used more frequently as they were easier for children to wear while playing and otherwise being active.
TODAY'S TRIVIA QUESTION: As the fashions moved away from the use of corsets, when and where was the first modern brassiere patented?