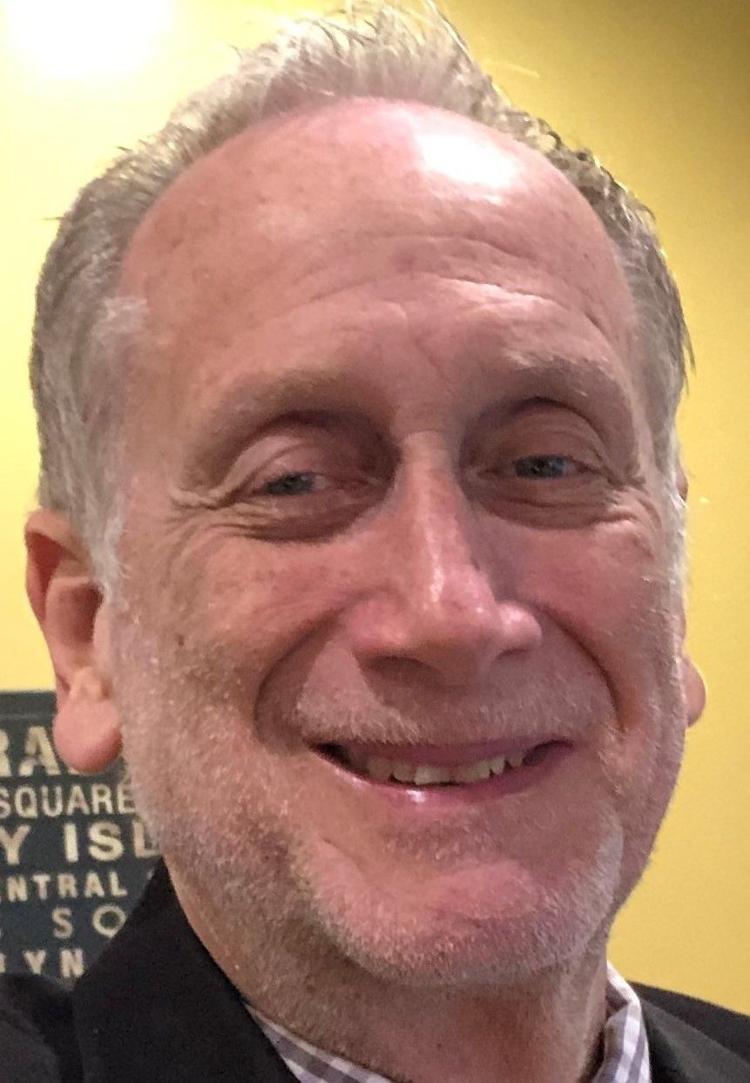 A few letter writers have been quite adamant in their comments recently about how they see the role the "mainstream media" – their pejorative, not mine – is playing in the various loud conversations Americans are having among themselves, particularly those about who should be president.
These wags – an old sports press-box term – clearly think that everyone who utters or jots a word is a socialist who would destroy the country by allowing a Democrat to breathe, and they illustrate with a broad brush of distaste and disgust.
I admit that I push back on such missives and which parts are relevant for the public conversations printed on this page because they are (1) untrue, (2) unfair and (3) uncompromising in their whitewashing whims. They also almost never apply to anything published in the Bulletin.
Here's one: "Most of us get it that mainstream media is in the tank for one side but, I see no hope for the news ever being called the news anymore, it is opinion."
Here's another: "We can do nothing about the mainstream journalists that are all in the tank for a Liberal Agenda, but we can vote for a President we stand behind. This man is not afraid to put the media in its place and call out bias routinely, love him or hate him this guy has guts."
First, let's clarify a couple of things. There's a huge difference between opinion-makers who appear routinely on cable networks, opinion columnists whose thoughts appear on this page and the reporters who go to the scene and the source and dig up the truth.
Opinions are just that: One person opines, and you can chew or spit, depending upon your taste buds. And not all persons rendering opinions are equal. Those published in the Bulletin are crafted by professional journalists who have been trained to parse their reporting into cogent arguments.
Some on TV are paid for their expertise, experience and existentialism, contracted to deliver a varietal of perspectives. Sometimes a journalist is part of such discourse but typically to add shoes-on-the-pavement observations and the questions that those raise.
Journalists are trained in newsgathering, interviewing, records-checking, cash-following and the discipline of ethics, with a singular pursuit: provide the truth or the insights from provable information that holds public officials accountable and ensures you have the information you deserve.
Since the 1990s, when two landmark changes hit the news industry – the FCC repealed the Fairness Doctrine, which led to the launch of ideology-based news sources, such as Fox News – the consumption of information has evolved from force feeding to personal taste. Every individual has developed sources that he or she feels most comfortable sampling because of philosophy or semantics or even featured personalities, some of whom counterproductively flail and foment like rabid animals.
This has created a digital fissure with walls constructed of, for example, MSNBC on the left and Fox on the right. There are others farther left and right, of course, but the most-trafficked news outlets are bunched to the middle. Each understands its own palette of viewers and chooses its on-air talent to match those colors, some more stridently and outrageously than others.
In fact some of the most familiar faces on any network aren't necessarily journalists. For every Anderson Cooper, who has covered wars and hurricanes, there is a Sean Hannity or Rachel Maddow, who pretty much, well, hasn't. Just because you are photogenic and have a powerful delivery and urgent message doesn't make you an oracle of veracity.
This is true of publications and digital news services as well, with Mother Jones and Huffington Post on the left, and the Wall Street Journal and National Review on the right, as examples, and newspaper-based organizations in between.
All of this is to say: There are many employed by the "media," but only true journalists are looking out for your interests. You may think some of them are "fake" – they never are; they don't make up stuff – and, worse, that they are your enemies – they most certainly are not – because you've been told by the thin-skinned to think that way.
But I can tell you one thing for sure: Neither perspective will daunt journalists in our effort to make sure you know what's right, even if you wish what you learn were wrong.
And I play a simple role: to make sure you understand the difference.
Steven Doyle is Local Editor of the Martinsville Bulletin. Contact him at 276-638-8801 ext. 245. Follow @StevenLDoyle.
Concerned about COVID-19?
Sign up now to get the most recent coronavirus headlines and other important local and national news sent to your email inbox daily.