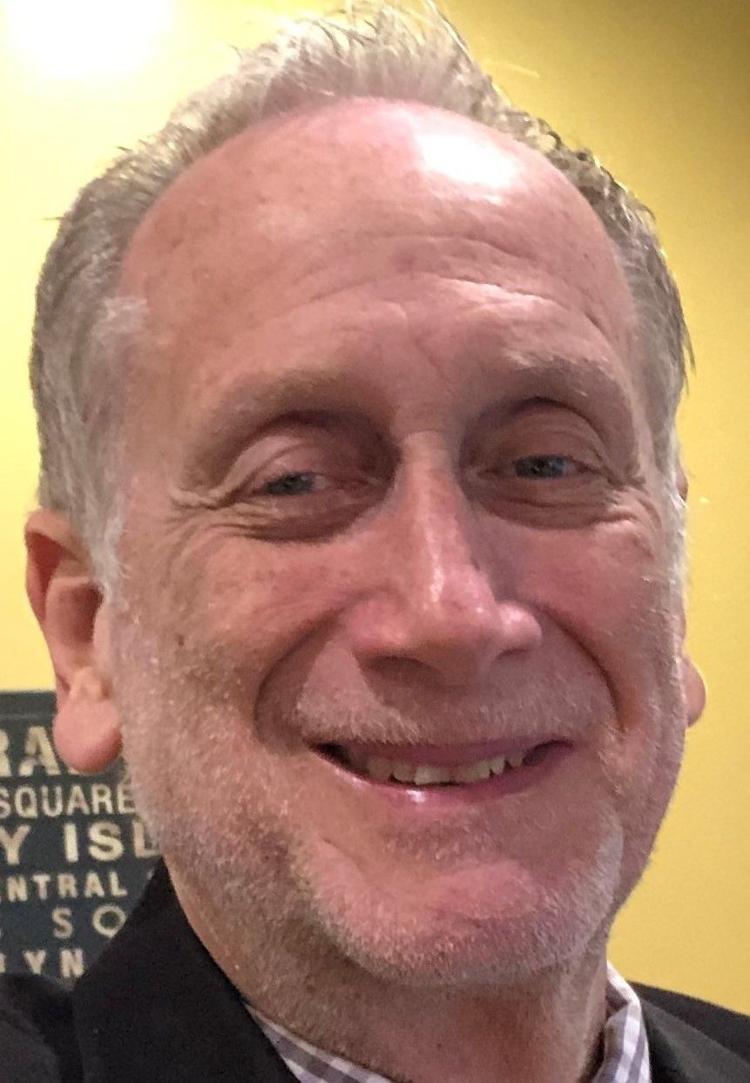 At approximately 11 a.m. on a quiet Sunday morning, my wife and I took a bold leap of faith that is filled with hope and underpinned with prayers. And we weren't at church.
We were delivering our son to his college dormitory for what we hope is the start of four years of great education and unimpeded exploration of the first tests of adulthood. He may be home before you've finished reading this. He may live an hour from his bedroom and still use a network to study his lessons, as my dad calls it.
He maybe could've walked downstairs to lunch rather than having to stand in front of food truck and eat with plastic under a tree.
But we swallowed hard, hid our tears and left him to find his way in a world we don't really know how to navigate ourselves.
Did we do the right thing? Did we teach him durable lessons? Does he know enough to learn more? Are we sending him on his way or putting him in harm's way?
He's the one who will pursue two majors, but she and I will forever grade ourselves on a very tight curve.
A parent wants college for his children to be like it was for him or her.
My first moments of college were a study in cluelessness. I had never been on campus, knew not a soul and understood very little about what was to unfold. I was Magellan on a voyage, Daniel Boone finding the Cumberland Gap, Lewis & Clark in a canoe, Alan Shepard in a tin can. Where would I land and how would I get there?
Around every corner was a discovery, an experience, a small stone in the mortar squished between life's building blocks. Everything was fresh, man. Learning required no books or classrooms or professors. A is an impossible score.
And even if college ultimately is about knowledge aggregated and repurposed for improvement of the world, it also is about the inhales and exhales, the smiles and the frowns, the grimaces and scowls and grins and laughter.
My roommate was never in our room. He had a girlfriend 30 minutes away. Many weekends I visited my grandmother and cousins for free homecooking, washed clothes and date-arranging. Until I became immersed in covering sports for the school newspaper, I had no purpose other than classes and socializing in an all-male dormitory.
My only worries about health and safety were to make curfew (there was one), avoid the bad advice (there was a lot) and to remember, as Andy Taylor used to say, to "be some body." Andy made that two words.
Parents are fearful during their children's first days of college, hand-wringing that they haven't prepared their teenagers for life's challenges, its temptations or its nauseating spins and jars and collisions, each of which must be faced and outpaced.
We fret about relationships and balance and emotional health and ill influences. And as anxiety-laden as those conflicts are routinely, in 2020 they seem almost trite and banal and inconsequential.
None of that stuff came to mind when we carried my son's one suitcase, four boxes and a couple of backpacks and a music case into a two-person, 12x12 room. You pack light for a pandemic.
His sister arranged his t-shirts. I tried to help with the household products and storage. His mom offered advice on how to set things up. They made up his bed. We checked out the suite's bathroom. We looked around. We met another family. We circled the building.
We had been there less than an hour when we got into the two vehicles required to transport everything and drove off and left him. But left him for what?
His roommate arrived the next morning. They already had met and chatted via social media.
Many of his fellow members of the marching band were there, even though scant hours before arrival band activities were canceled.
He could play his instruments and share his talents and explore his future pathways. Classes start on Monday, the plan says, and new regimens will be launched. But what will they be?
We are the new college parents of 2020 who send our students off not so much to higher education but pitched warfare. This is a duel of time and temptation and tenacity against forces far greater than peer pressure and grade-point averages.
COVID-19 can kill people. It can damage brains and hearts and remain scars on lives even after its fevers subside. You can't see it coming and know when it arrives. You simply have to be prepared at all times and not let down your defenses.
In my day we worried about having to go to war or enduring the violence of those who opposed that. At least those storms we understood. We could navigate safe passage.
The coronavirus can strike and kill and infect and linger.
That's what we sent our son into.
And, as I type these words, I do so with only a single certainty: If he can survive and learn in this world where we left him, then he can thrive in the one that comes after it.
Steven Doyle is Local Editor of the Martinsville Bulletin. Contact him at 276-638-8801 ext. 245. Follow @StevenLDoyle.
Steven Doyle is Local Editor of the Martinsville Bulletin. Contact him at 276-638-8801 ext. 245. Follow @StevenLDoyle.
Concerned about COVID-19?
Sign up now to get the most recent coronavirus headlines and other important local and national news sent to your email inbox daily.