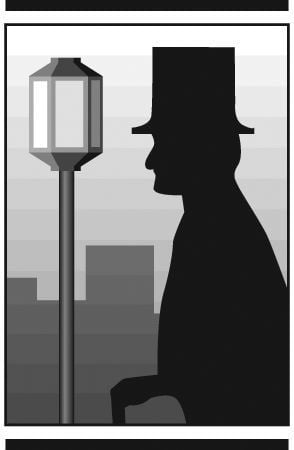 TODAY'S WORD is flexuous. Example: Flexuous roads wind through the beautiful, scenic areas of Patrick County.
MONDAY'S WORD was wuthering. It means characterized by strong winds. Example: Heathcliff lived in Wuthering Heights, and Cathy's ghost haunted him at his window.
109th birthday
Today is George Raymond Ross's 109th birthday. He lives at Stanleytown Health & Rehab.
The Philpott native has worked in construction in Maryland and the Philpott Dam; for the railroad in Roanoke; in J.D. Bassett Furniture factory for 30 years; and driving a truck for Roy Stone Trucking and J.D. Bassett. After he retired at the age of 62, he worked in the home of Claude Stone and for Buren Thompson Motor Co.
He and his wife, Flossie, were married for 72 years, until she passed away in 2006. Their church has been Oak Hill Cathedral of Glory.
Brunswick stew
Horsepasture Ruritan Club members have this week dedicated to making their famous Brunswick stew — which comes in two flavors, both regular and spicy.
Daphne Stone said her husband started making the spicy version a few years ago, "and people really like it."
The club is aiming to make 500 quarts of stew, and they want to be sure to sell it all, so they depend on pre-orders to make sure it all will be called for. So far, she said, they only have about 150 quarts already spoken for. Reserve your quarts of stew ($8 each) by calling Lisa Harbour at 957-2281; Elizabeth Oakes, 638-4869; Daphne Stone, 957-1029; Ruth Mize, 957-1703; or Cathy Pope, 957-5259.
MHS fruit sale
Martinsville High School's annual fruit sale is going on now. See what's available at thebulldogband.com, or call 403-5776.
SPCA on The Dodo
If you get into spells of looking at cute or heartwarming animal stories on video as you're scrolling through Facebook, you've likely seen videos by The Dodo, a website which tells animal stories and stands up for animal rights.
The Dodo now is showing a video of race car driver Alex Bowman visiting the Martinsville-Henry County SPCA.
"My mission off the track is to find homes for animals in need," he says. In the 2-minute video, he visits various animals at the SPCA.
"People should adopt from shelters, because there's so many animals out there that needs homes, and if you want one specific kind of dog or cat, there's typically a shelter that you can find what you're looking for."
He and his sponsor, Ally, each donate $1,000 per week to Best Friends Animal Society. Each time he wins a race, Ally donates another $10,000.
MONDAY'S TRIVIA ANSWER: Four volunteer rescue squads serve Henry County:
Bassett Volunteer Rescue Squad
Fieldale-Collinsville Volunteer Rescue Squad
Horsepasture Volunteer Rescue Squad
TODAY'S TRIVIA QUESTION: What are the three zodiac signs of fall?