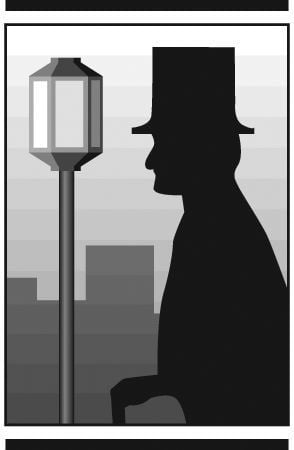 TODAY'S WORD is hoosegow. Example: No sooner was he out of the hoosegow than he was up to his usual shenanigans again.
THURSDAY'S WORD was aghast. It means filled with horror and shock. Example: Matilda was aghast at the mess her granddaughter had made in her bedroom.
New books
These new books are on the shelves of the Blue Ridge Regional Library branches, ready to be checked out and read:
"Double Take: a Madison Kelly Mystery" by Elizabeth Breck
"The Party Crasher" by Sophie Kinsella
"Claws for Alarm: a Mrs. Murphy Mystery" by Rita Mae Brown and Sneaky Pie Brown
"A Season of Change" by Beth Wiseman
"The Heart of a Cowboy" by Jody Hedlund
"The Twelve Days of Snowball" by Kristen McKanagh
"Good Catch" by Jennifer Bardsley
"The Christmas Pig" by J.K. Rowling
"The Boys: a Memoir of Hollywood and Family" by Ron Howard & Clint Howard
"The Christmas Pig"
"What's this?" you may have asked, when reading that one of the new books is "The Christmas Pig" by famed Harry Potter author J.K. Rowling.
We asked that, too, so looked into it. It's a book for children, in which Jack loves his toy, Dur Pig, and he's devastated when the toy is lost on Christmas Eve. Then, according to Rowling's website, it's "a night when all things can come to life – even toys… And Jack's newest toy – the Christmas Pig (DP's annoying replacement) – has a daring plan: Together they'll embark on a magical journey to seek something lost, and to save the best friend Jack has ever know."
Unique words
Some languages have words for concepts or situations English doesn't, for example:
(Portuguese): a melancholic longing or nostalgia for a person, place or thing that is far away either physically or in time – a vague, dreaming wistfulness for something that may not even exist
(Australian aboriginal): a deep, spiritual act of reflective and respectful listening
(Chinese): a sense of complete and perfect accomplishment
THURSDAY'S TRIVIA ANSWER: Ragweed is in the Ambrosia genus in the aster (Asteraceae) family. Common ragweed (Ambrosia artemisifolia) is a plant you won't notice too easily from the road, because its flower spikes (like even little bumps going up a stalk) are mostly green and unassuming. Those tiny white daisy-like flowers you see so plentiful along roadsides and the edges of fields are in the same family. Another member of the aster family is goldenrod, which has been in bloom for about a month, with tall, cheerful, pointed tufts of flowers. European goldenrod looks like it, especially from a distance, but has flowers more in a daisy shape with center and petals, and looser clusters, rather than coming up to graceful points.
TODAY'S TRIVIA QUESTION: Goldenrod was the state flower of Alabama until 1959. However, it's still the state flower for two states: Which ones?