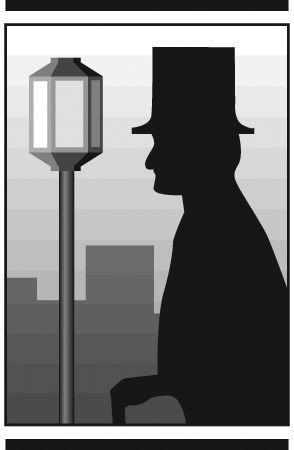 TODAY'S WORD is imbroglio. Example: The Watergate imbroglio during the Nixon era assured the term "gate" would go on to be used to describe many messed up and embarrassing situations.
MONDAY'S WORD was robicund. It means (especially of someone's face) having a ruddy complexion; high-colored. Example: The normally robicund Ralph went purplish-red when the preacher was talking about manly, robust men, then pointed straight at him — causing his wife to burst out into laughter.
New clocks
Getting Junior up for school in the mornings can be a chore. Among other solutions (of which waking the child up in person is lowest on the list, because that sets one up for a volley of grumbling complaints) was the purchase of a radio alarm clock. Stroller thought that by setting the alarm to the pop station, Junior would get up cheerfully with the beats of Lizzo or Harry Styles. However, it was such a pain in the neck to figure out how to set that alarm that it's only used as a tinny-sounding radio.
Next, they bought a cute battery-operated classic analog alarm clock. Junior was fascinated by the sleek design and the hands that pointed their way to the hours, minutes and seconds.
However, a few hours after the alarm had been set and the clock put on the table, Junior called out, disappointed.
"It doesn't work," she said.
Mother came to take a look.
"Only the second hand works," Junior said, pointing at the thin red line making its way around the circle. "The others are broken."
After a look, Mother realized the problem. She told Junior to look at the next number, and see how, gradually, the minute-hand would make its way to it.
Junior, who had taught Mother and other adults how to use smartphones, computers, iPads and the fancy set of remote-controlled Christmas lights, noted with interest that, a minute later, the long, slim line reached the next minute-marker, but then slumped in discouragement.
"Well, those two work," she said, "but the hour hand doesn't work at all."
$5 bags
A yard sale will be held from 8 a.m. to 1 p.m. Saturday at the Fieldale Recreation Center to raise money for the center. It includes books, blankets and more. Each bag you load up will cost only $5.
MONDAY'S TRIVIA ANSWER: Chlorophyll's role is to absorb light for photosynthesis. Sciencing.com explains the two main types of chlorophyll: A and B. Chlorophyll A's central role is as an electron donor in the electron transport chain. Chlorophyll B's role is to give organisms the ability to absorb higher frequency blue light for use in photosynthesis.
TODAY'S TRIVIA QUESTION: An old-fashioned delight is the fruit persimmon, which is produced on the persimmon tree, Ebenaceae Diospyros, native to Virginia. The fruit is beginning to mature now. When is it that folks say it reaches its peak of flavor?