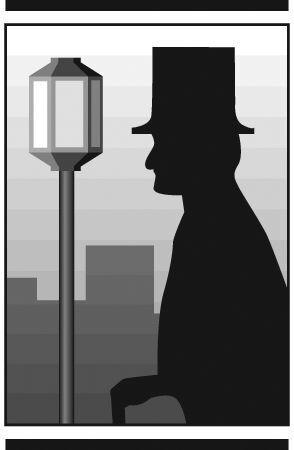 TODAY'S WORD is belittled. Example: The teacher belittled the students who could not answer the questions right away.
SUNDAY'S WORD was stumped. It means felt something was too difficult for; baffled. Example: Bernie was stumped by the trivia question.
On the hunt
A couple of weeks ago, The Stroller asked if anyone could dig up old high school sports photos for Bob Young of Alabama. Stroller readers came through and sent him the pictures he was looking for.
As an unexpected and delightful bonus, The Stroller and Young discovered that The Stroller now lives in the house were Young spent many happy visits during childhood, because his friends' grandparents lived there (the friends were Alvin and the late Jackie Minter).
Now it's Rodney Adams' turn to get a little help, but "it's a reach," he said: "Would anyone have pictures of a NASCAR wives' softball game at Southside Park" on Sept. 19, 1985?
That event was the first date of a racing friend, Adams explained.
"He drove ladies from Richard Petty's shop to Martinsville — married one of his riders. A love story beginning."
Any shutterbug Cupids out there who might have a copy of that unique picture, please send to raadams@centurylink.net.
Sorrywacth
"Tell ____ you're sorry!"
How many times does a kid hear that and mumble the words just low enough to fulfill requirements without showing that he or she means it?
Well, companies, government entities and celebrities keep their apologies hush-hush, too, but of course, we've all noticed that.
The website sorrywatch.com is on top of it. The website analyzes apologies in the media, news, history and literature. "We condemn the bad and exalt the good," it states.
The apologies are even searchable by category: academic, artistic, "bropology," fashion, personal, religious, scientific, institutional, media, musical, non-human, sports, youth and other; plus sections on "the mechanics of apology" and "true crime apologies."
FRIDAY'S TRIVIA ANSWER: The best-selling movie on VHS was "The Lion King" in 1995. People bought 32 million copies of it, for a total of $520 million in revenue.
TODAY'S TRIVIA QUESTION: How many feet long is the standard VHS tape?