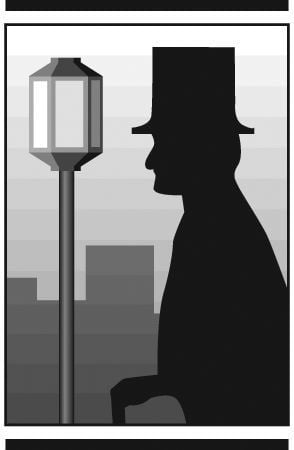 TODAY'S WORD is soviet. Example: "At first councils of strike committees, the soviets soon became the organs through which the various sections of the working-class movement met to control their affairs and to put forward their political demands." (Source: "A History of Russia," by John Lawrence, 1957.
MONDAY'S WORD was calumny. It means the making of false and defamatory statements about someone in order to damage their reputation; slander.
Example: "Given the calumny New York [City] had previously shoveled on Chicago, the postponement was an act of surprising grace." (Source: "The Devil in the White City" by Erik Larson, 2003; context being the attempt to earn the right to host the 1893 World's Fair)
Thirty-One Bingo
At churches across the region Sunday morning teenager Xander Wilson was in the prayers, but there's another way to help him, too — through attending any of the myriad of fundraisers his grandmother, Linda Wilson, and others are holding for him.
One of them is the Thirty-One Bingo, which will be at 5 p.m. Saturday at the Axton Fire Department, 55 Mountain Valley Road.
The cost to play is $20 for adults and $10 for the kids who accompany them.
This event is supported by Rachel Catoe.
Berry-picking
Raspberries are mostly at the end of their harvest, with just a few latecomers on the vine, and blueberries also would have maxed out by now — but where can we go pick berries in the area? There used to be several berry-picking farms and gardens around, but they seem to be disappearing. If you know where people can go pick fruits, please contact the Stroller so we can share that information.
Joke for kids
It's easier to make kids laugh uproariously than adults, perhaps because their standards are lower, and they still are learning language and having fun with it. Try this one out:
Who scared the strawberry? The boo-berry!
MONDAY'S TRIVIA ANSWER: Super Bowl XLIX was the most watched U.S. television broadcast, with 114.4 million viewers.
TODAY'S TRIVIA QUESTION: What is the number XLIX written out in numbers?