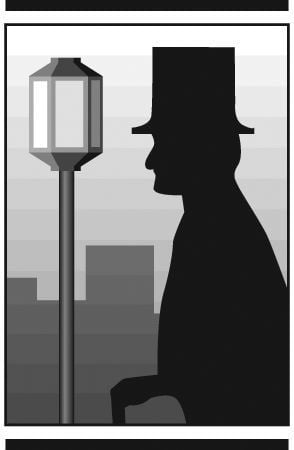 TODAY'S WORD is panache. Example: "He entertained Palm Beach Society with great panache."
WEDNESDAY'S WORD was bucolic. It means relating to the pleasant aspects of the countryside and country life. Though Chasity and Randy have fun in Atlanta, sometimes they miss the bucolic lifestyle they used to take for granted when they were growing up in Patrick County.
Clothes giveaway
Greater Faith Seventh-Day Adventist has clothes to share, including sizes 8 through 16, petite, large and extra-large, and some boots. You can drop by the church between 1:30 and 3 p.m. Thursday and Friday or call 434-489-3297 to make arrangements for Saturday.
Community Day
Morning Star Holy Church will have Community Day from 8:45 to 10 Thursday morning in its parking lot on Stony Mountain Road in Axton.
Maps
Chatting about a recent program at the MHC Historical Society, Nelson Smith wrote about "a map that has significance to the Martinsville-Henry County area. It is the Joshua Fry-Peter Jefferson map of Virginia, 1751. In it, the modern day Smith River is called the Irvine River. The Smith River (and mountain) was named two prominent land owners in the area, Gideon and Daniel Smith."
WEDNESDAY'S TRIVIA ANSWER: Sports Illustrated listed its favorite Super Bowl commercials:
T-Mobile's "Banned" Ad Featuring Gronk, Brady, (football player misinterprets retirement encouragement).
M&M's Ad Featuring Dan Levy, (giving the candy in apology after funny slights).
Will Ferrell Gets Mad at Norway for GM, (because Norway sold more electric cars).
Doritos #FlatMatthew with Matthew McConaughey, (he's literally flat until chips return him to 3D).
Drake From State Farm (the music star doesn't do the commercial as well as the original).
The Jason Alexander Hoodie from Tide (the mom makes teenage son wash the shirt).
Toyota Ad Featuring Paralympian Jessica Long (inspirational).
"It Wasn't Me" Cheetos Ad Featuring Ashton Kutcher, Mila Kunis (she ate her husband's food).
TODAY'S TRIVIA QUESTION: Athlon Sports has a list of greatest Super Bowl ads from all time, featuring 1992, 1993, 1994, 2009, 1980 and 2000. Which of those can you remember?