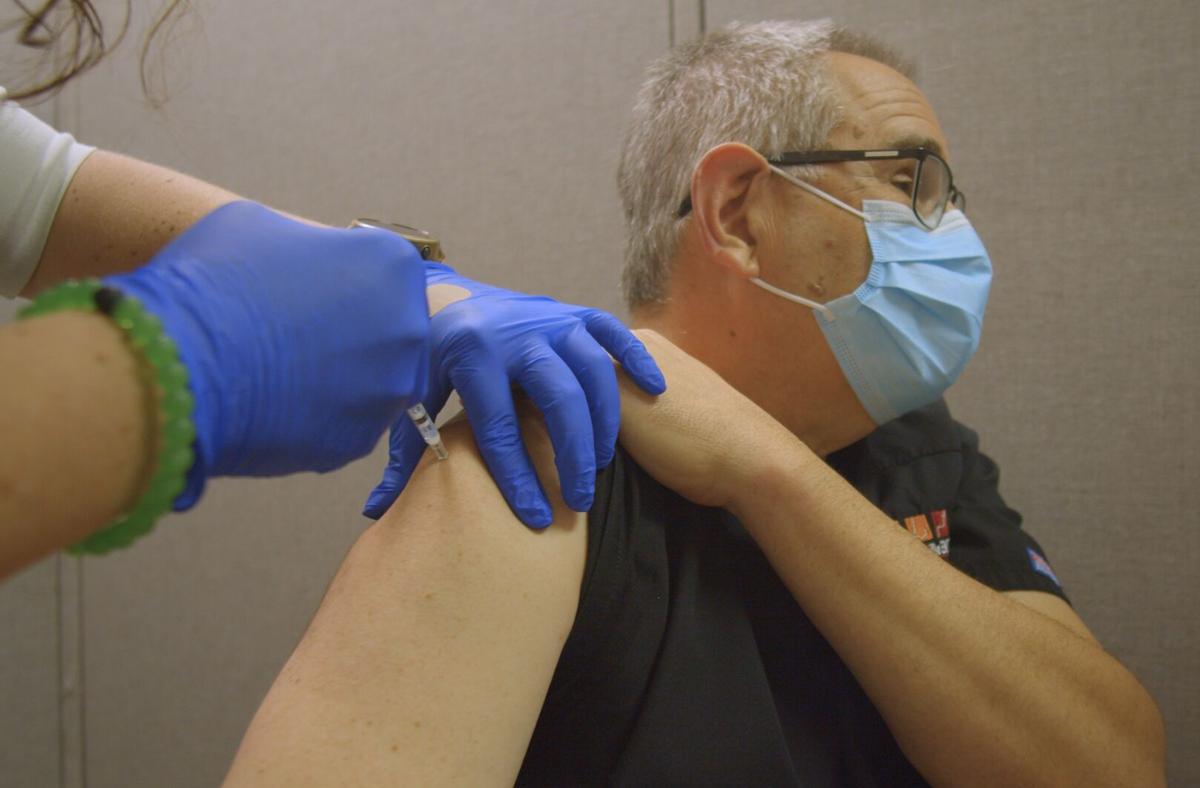 We are always happy to see when the health department schedules a public clinic to get doses of vaccines into the arms of citizens.
We view this as an immediate need and hear often from members of the public who are confused about process, befuddled about technology and wondering why a friend or relative has received a shot and he or she has not.
We hear community leaders and public officials ask questions, and we hear a variety in answers. And we understand the frustration. We share in that frustration in a couple of quite different ways.
First, let's offer some foundational applause.
The Virginia Department of Health, under the direction of Gov. Ralph Northam, has improved dramatically in its vaccination record. Did you also see that Virginia has the best coronavirus data when you adjust for population? That's a commendable fact.
As of Friday afternoon, nearly 1.1 million people had received at least one dose – about 12.8% of the populace – and 420,574 have been fully vaccinated. More than 35,700 people a day are getting their shots.
When we drill down to the West Piedmont Health District, the VDH's data tell us that a combined 18,001 (about 13.1% of the population) have had at least one shot and that 4,145 (about 3%) are fully vaccinated.
There has been a much better vaccination rate in the counties than in the city of Martinsville, which is a statistical anomaly with by far the state's lowest rates of first shots (144) and full vaccinations (21). About 16% of the residents of Henry County and 10.3% from Patrick County have had at least one shot. Their full-dosed segments are 3% and 2%, respectively.
None of the localities rates among the state's best per 100,000 population. Henry County's 15,978 is the best in the district and about average in the state.
Yes, those numbers indicate progress is being made, but some residents who have not been involved aren't feeling the momentum. To them statistics might as well be as Mark Twain described: "There are three kinds of lies: lies, damned lies, and statistics."
Part of that could be that VDH is divided into health districts, and the practice and pragmatism in each is varied. The message for one may not be the same for all, which can frustrate some who are hearing different things from different family members.
We have two overriding issues, though, that supersede any variance by health district:
The exact verbiage that can create comfort and breed patience among the public needs more polish and nuance. If a caller or emailer needs an answer, we can't have tone-deafness or impatience molding responses. That doesn't ameliorate the situation. Not everyone communicates in the same way or understands the same terms. We have to ensure that, when the communication is finished, comfort and confidence are accomplished.
No one should be excluded from vaccination. This is no time for selfishness or some quasi-political moralizing. Most who espouse an anti-vaccination theory lack the education to understand reality or the moral commitment to making the world healthier.
To the point of communicating well, let's be very clear about that latter issue:
To oppose vaccination for the coronavirus is an incomprehensible insensitivity. It's the same attitude as those who won't wear masks – a lack of caring for each other and the greater good of the community – and those who don't even believe there is a pandemic – why that would be, we can't even fathom.
Likely by the time you read this, a half-million Americans will have died from this disease. If you think it doesn't exist, please don't get in the way of people who want to avoid its spread.
And people in leadership need to make sure their myopic minions get the message. Our leaders must be examples of best practice. That's every elected leader – hear us, Ronald Scearce? — every minister, every teacher – anyone in a position of significant influence.
Getting vaccinated is a moral obligation that comes with your job. Do it for the greater good. Tithe the altar of QAnon on another issue.
Because wiping out the pandemic and getting back to normal is incumbent on getting the nation vaccinated.
You likely have encountered the term "herd immunity" as being representative of the percentage of the populace required to halt the random spread of the virus.
Every herd has leaders, and we need our leaders to have heard this message. We want the public inspired and eager and continuing to push to get their shots.
We don't want frustration to push us to the point made by two younger women in Orlando, Fla. They dressed up like "old biddies" – we envision Barney Fife in disguise — and went to a vaccine event. Their ruse didn't work, but you had to like their commitment to doing the right thing if not in the right way.
Everyone should be so committed.