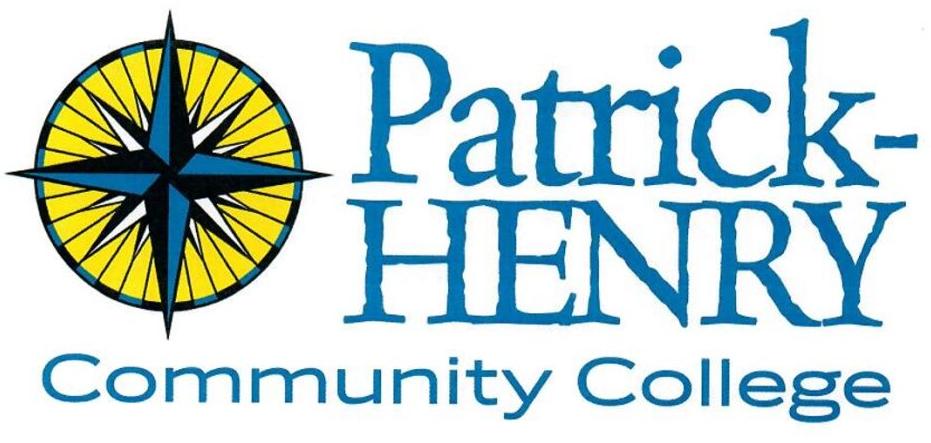 "Give me hyphen or give me death."
That appears to the new slogan for the college board at Patrick Henry Community College.
Charged by the State Board of Community Colleges to come up with a name to replace that of the former governor and slave owner as the beacon for higher education in Martinsville, the board decided to choose what it sort of chose late last year:
The board's misbegotten notion is that this allows those who read the name to understand that the community college is named after the two counties it primarily serves – "Patrick" and "Henry."
Oh, yeah, Patrick and Henry, because, well, Patrick County was just a sliced-off portion of Henry County. And each was named for? Yes, Patrick "No Hyphen" Henry.
We think that was more of a mad dash than a hyphen.
And we have made a full circle here, right back to the hyphen, which changes nothing but a little bit of space on signs and various printed pieces and an even fewer bytes of data. The board also likes its compass logo but appears to have lost its way.
The hyphen certainly doesn't change the fact that educators are asking people of black and brown skin to come to their campus to learn, to feel welcomed into the bosom of a family that says it's OK to be named for a person who owned slaves, African American slaves.
We guess, given that logic – we probably should say ill-logic at this point — why not just call the place Stuart-Martinsville Community College?
Oh, wait, Gen. J.E.B. Stuart fought in the Civil War to defend slavery, and Joseph Martin was, well, a slave owner, too. Yes, we know everyone from those Colonial days had slaves, but just because everyone else is treating human beings like animals doesn't mean you have to do it, too.
Never mind that slavery caused a war in which Americans fought and killed Americans, about 620,000 of them, with nearly half of them dying while fighting for the right to keep people in bondage.
"Red and yellow black and white, they are precious in his sight. Jesus loves the little children of the world."
Reinforcing a legacy of slavery surely doesn't live up to that standard.
Now to be fair, we see clearly what PHCC's board is doing here. Board members absolutely don't want to change the name and don't think they should have to do so. They utter references to the political dog whistle "cancel culture," which is that defensive diatribe employed by people who for some reason don't want to practice compassion and grace.
Board members went through a process of making a list of dozens of names suggested anonymously, and then they asked for public comment. Still seething about a change, they say thank you and reinsert the hyphen and plans to send that name back to Richmond. We learned this tactic in the Bible, too, from a guy named Pontius Pilate.
Members don't want to make an important and compassionate decision, so they toss the responsibility back to the state board. Richmond made us do it, they can say.
To sweeten their hyphenated argument and to appeal to money-changers in the halls of government, the board added estimates about much they would have to pay to rebrand the school.
Board member Gary Collins said at last week's meeting that a name change could cost $500,000, that other colleges working through the name-change process "have noted that the expenses are above and beyond what was initially estimated."
PHCC Foundation Board President Ron Haley, in a letter read to the board, stated: "The pure cost of a name change could very well exceed a million dollars. This does not include the reputation costs. In order to eliminate this exorbitant cost, which the state has said it will not cover, the Foundation is prepared to fund a diversity and equity program in exchange for maintaining a status quo on the college name."
Haley didn't say how he got to his number, even if Collins' figure is based on suggestions from other schools. Surely their name changes were greater than an additional hyphen. Haley interestingly also is offering to trade that money for inclusion coursework if the name doesn't become inclusive.
Look, like the idea or not, a name change is coming. This is required to ensure that people of color are included in the mission of the school. There is sincere sensitivity that deserves more than lip service and a tap of the key to the right of "0."
"Give me hyphen or give me death."
We wish we had thought of this riff off Patrick Henry's most famous words, but it was an observation coined by Danville journalist John Crane.
Nothing seems more apropos, though, because, given how we think this thing is going to end, the people on the board might find that they, too, will go down with the hyphen.
There's one more meeting Monday to get it right before their voices on the matter are quieted.
Which will it be: the hyphen or …?