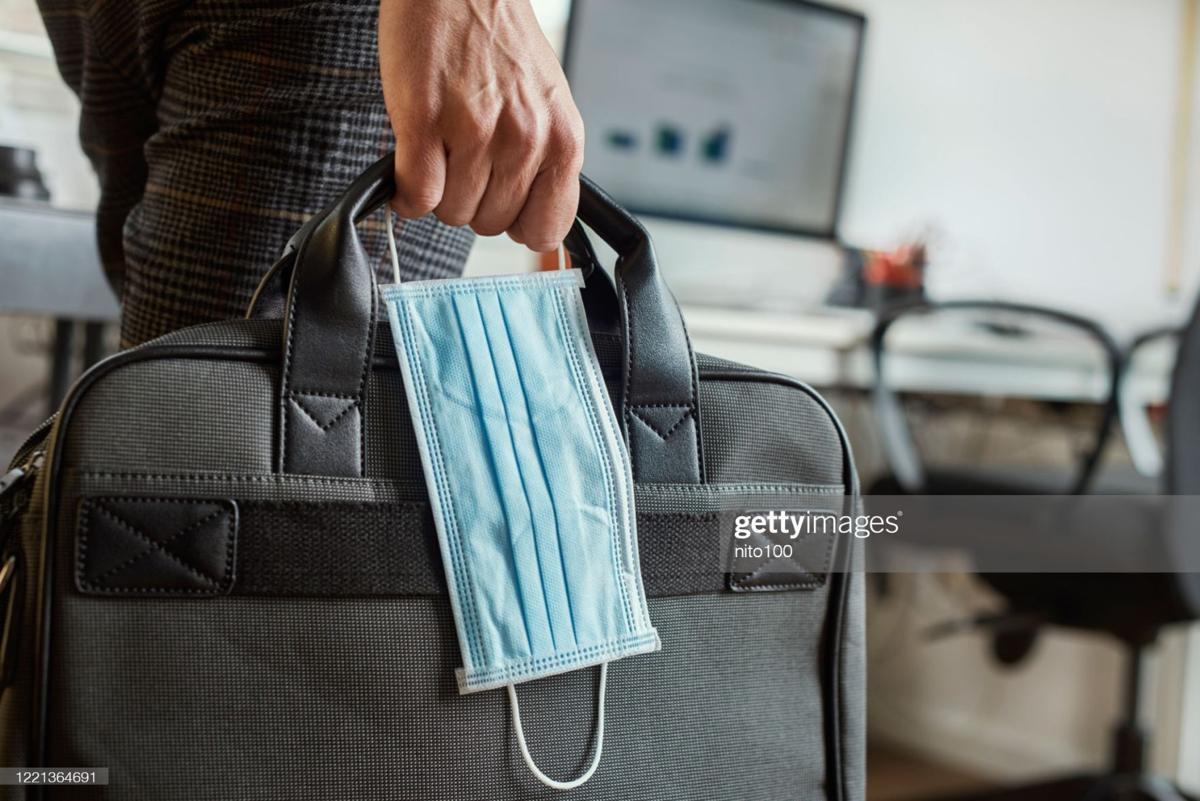 In March 2020, the shutdown of life as we knew it took a matter of days as schools, shops, businesses, restaurants and many establishments closed their doors to prevent the spread of COVID-19.
Though some enterprises deemed essential were allowed to stay open — grocery and hardware stores, most notably — activities moved from in-person to virtual for many. Zoom became the modern-day conference room. Computers replaced physical classrooms as the venue for learning. Home delivery took the place of going to the store.
But more than a year later, amid lifting of virus-related restrictions and widespread availability of vaccines, employees gradually are returning to their offices. But unlike the initial lockdown, the transition to a postpandemic work world will vary.
"In March 2020, the urgency and newness created a 'we're in this together' spirt of common experience that has since dissipated," said Matt Kucharski, president of Padilla, a national public relations agency with an office in Richmond. But the return will be different: "Instead of common experiences, we're seeing differences."
Kucharski, speaking this past week to the Richmond chapter of the Public Relations Society of America, said it's much more than bringing people back to their old workplaces. Companies face strategic questions about masking and vaccination policies, flexible scheduling, working remotely and office design, among many issues.
And chief among them is employees' attitudes about work and the office, various studies show.
A February survey by the American Psychological Association found that many Americans remain unsettled by the pandemic. Among the findings: 82% of Americans said they never imagined it would last as long as it has. Two-thirds of respondents reported less in-person social interaction, but the same proportion (67%) had online social interactions such as through social media, online chat rooms or video calls.
Nearly half (47%) said the level of stress in their lives increased. And almost half (49%) reported feeling uneasy about adjusting to in-person interaction once the pandemic ends — and adults who received a vaccine were as likely to say that as those who hadn't.
Anxiety and depression rates among adults and children alike have spiked during this extraordinary time. Among adults, from August to February, the percentage with recent symptoms of an anxiety or a depressive disorder increased from 36.4% to 41.5% — that's 4 out of 10 Americans, according to the Centers for Disease Control and Prevention.
To put that in perspective, during the first six months of 2019, that figure stood at 11%.
It's OK to acknowledge that the return to a social life is stressful, said Don Forsyth, a professor of leadership studies at the University of Richmond who is a social and personality psychologist with expertise in group interactions.
"Accept that even doing things that you once enjoyed a great deal, such as attending a sports event or party, may not trigger the positive emotions they once did. In fact, crankiness may be the norm rather than happy relaxation — at least for a time," Forsyth said. "And, ironically, maintaining strong social connections with others may be the cure for social anxiety about re-entry, so long as those are the connections that strengthened during isolation."
For some workers returning to the office, they will have to get used to shared spaces, the once-familiar background noises that now might sound jarring and wearing clothing other than athletic wear — and interacting face to face, once again, with their colleagues.
As of the end of March, nearly one-quarter of employees in 10 big cities throughout the United States were reporting to their offices, according to Kastle Systems, a managed security services provider for 3,600 buildings throughout the country. That number likely will grow as more people get vaccinated against the highly contagious virus.
Also expected to expand are the options for work. According to recent research from the Society for Human Resource Management, 70% of employed Americans would prefer to work remotely on a full-time or part-time basis if given the option, and 35% would take a cut in pay for that flexibility. Nearly half (48%) would choose to work remotely because it improves their mental health and well-being. More than one-third (36%) report they are more productive at home.
Workplace experts say both employees and employers need flexibility in setting expectations and should be open-minded as offices fully reopen. We won't be returning to a "prepandemic normal." The workforce of the future starts today.
Companies face strategic questions about masking and vaccination policies, flexible scheduling, working remotely and office design, among many issues.