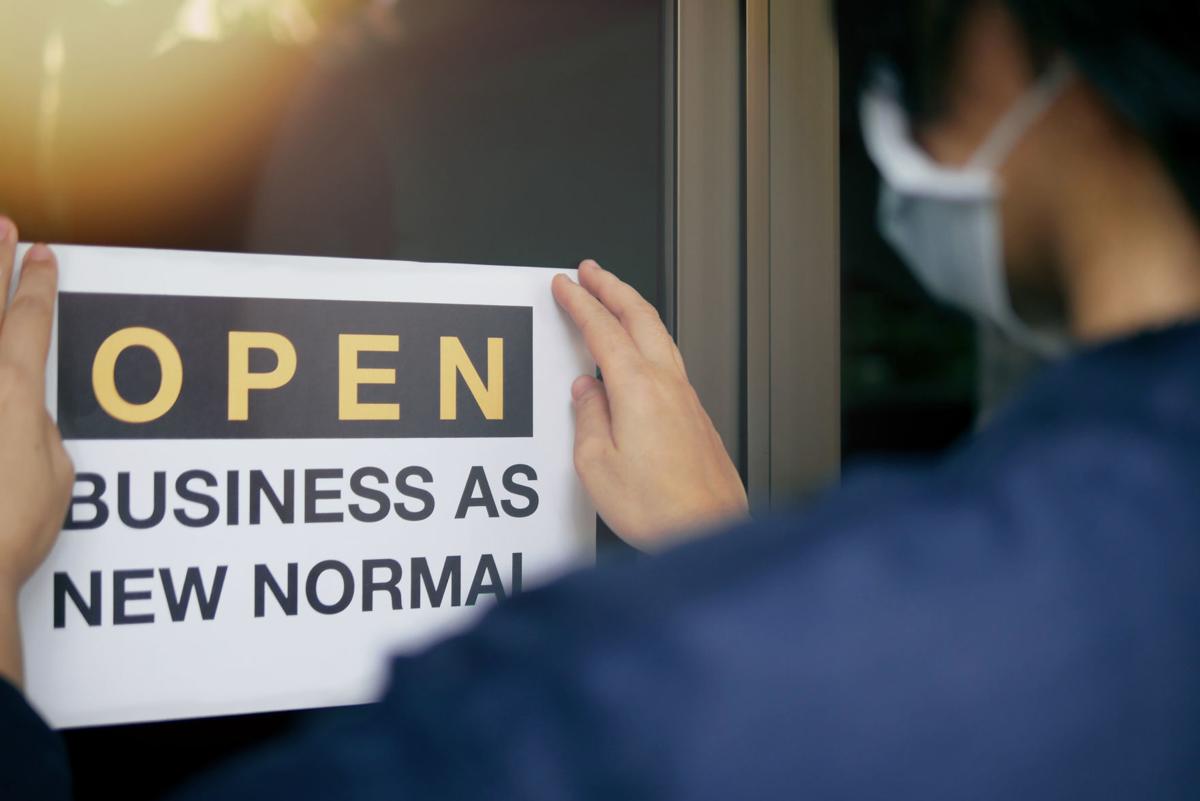 What a difference a year can make. On Labor Day 2019, we were celebrating 13 months of labor force expansion in Virginia, touting the record 4.3 million workers who were taking home paychecks, and marveling at an almost unheard of unemployment rate of just 2.9%.
"These statistics show a healthy state economy with a still-growing professional and business sector, expanding health and education opportunities and robust tourism. Virginia's economy is firing on all cylinders," we commented at the time.
But as the old saying goes, life happens when you are busy making other plans. And, while we were busy patting ourselves on the back, the coronavirus pandemic happened.
During the first part of this train wreck of a year, unemployment in the commonwealth soared from its 2.9% low to 8% in July — higher than the 7.5% unemployment rate Virginia experienced in February 2010, according to the Virginia Employment Commission, in the aftermath of the Great Recession,
"From July 2019 to July 2020, the VEC estimates that establishments in Virginia lost 284,100 jobs, or 7.0 percent. In July, the private sector recorded an over-the-year loss of 225,000 jobs, while employment in the public sector lost 59,100 jobs," the VEC reported.
And the 8% figure actually represents a recovery of sorts: Unemployment in the commonwealth hit a whopping 11.2% in April during the height of the pandemic when most Virginians were sheltering at home.
While the majority of big industries in Virginia were adding workers this past September, 10 out of 11 of those industries reported employment declines this year. "The only job gain occurred in construction, up 4,600 jobs (+2.3 percent)," the VEC report stated.
The leisure and hospitality industry was the hardest hit, suffering a 22.3% loss of jobs, followed by state and local government (-8.1%); education and health services (-6.9%); business and professional services (-4.8%); trade and transportation (-3.9%); manufacturing (-6.2%); finance (-2.6%); information (-4.7%); and mining (-7.8%).
The Fredericksburg region, which until recently was the fastest growing region in the commonwealth, was not spared. Unemployment in the region remains high in the city of Fredericksburg (9.4%); Caroline County (8.3%); Spotsylvania County (7.7%); Stafford County (7.3%); and King George County (5.5%).
The Richmond region also continues to suffer with an unemployment rate of 8.9%.
Behind those public statistics are thousands of private tragedies. Lost wages soon translate into lost homes, empty larders and depleted savings.
Climbing out of this unexpectedly deep financial hole will not be easy or quick. But Americans are resilient, and there are indications that slowly, but surely, the commonwealth is on its way to economic recovery. The Federal Reserve Bank of Richmond noted that "recent reports suggest the Virginia economy strengthened in July. Jobs were added, the unemployment rate fell, and the housing market appeared to strengthen."
At this point, the No. 1 goal of public policy — both at the state and local level — should be to do whatever is necessary to help struggling businesses hire back employees who were laid off during the height of the pandemic.
But the General Assembly recently just did the opposite by killing a bill sponsored by Senate Majority Leader Dick Saslaw (D-Fairfax) that would have provided businesses and other property owners that diligently are following state workplace safety rules broad immunity from being sued by workers, customers or visitors claiming they were infected with COVID-19 because of poor social distancing practices. The bill was in line with a push from the U.S. Chamber of Commerce and other groups to get businesses working again with some form of protections.
"Right now, in order for us to have a functioning economy, we have to give people some certainty that they can open their business and not immediately get hit with lawsuits for an epidemic that's nearly impossible to trace," co-sponsor state Sen. Chap Petersen, D-Fairfax, told his colleagues. But they couldn't agree on the specifics.
The dilemma is real: Workers should not have to risk their lives for a paycheck. But they will not get a paycheck if business owners are afraid to hire them for fear of getting sued if they get sick with COVID-19, especially when there is no way to prove exactly where they caught it. And without a steady paycheck, those same workers will be doomed to poverty — and all the adverse health effects that go with it.
It is up to state legislators — still meeting in special session to deal with this unprecedented health crisis — to go back to the drawing board and not adjourn until they find a mutually acceptable way to protect both workers and employers from the ravages of this terrible disease.
The Free Lance-Star, Fredericksburg