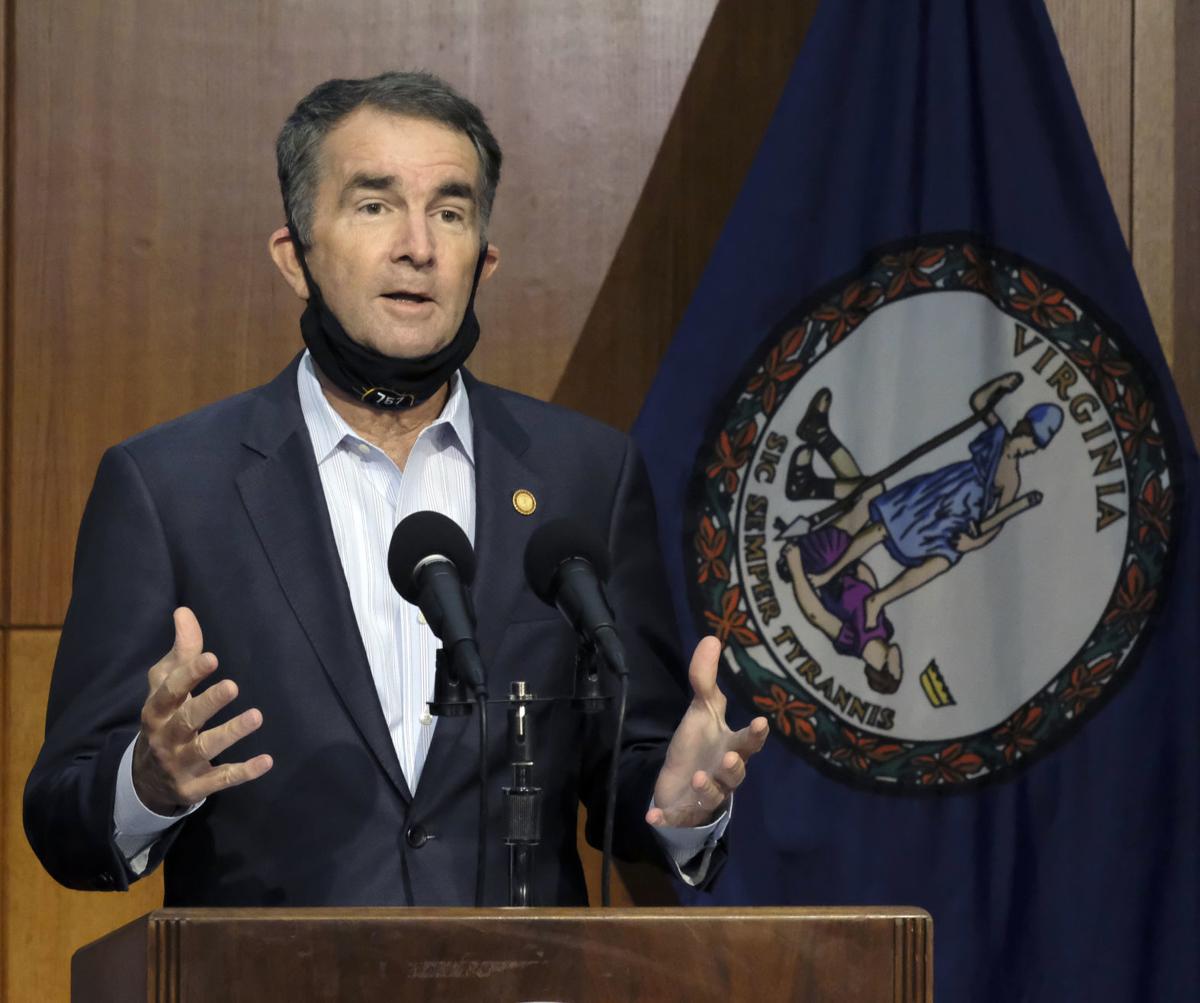 Citing a lack of a national testing strategy in the fight against the coronavirus pandemic, Gov. Ralph Northam and other governors have joined forces to buy antigen tests that deliver quick results.
Northam and governors from Louisiana, Maryland, Massachusetts, Michigan, North Carolina and Ohio have formed the first interstate purchasing compact of its kind during the pandemic. More states may join this novel effort, which seeks to encourage companies to speed up the production of much-needed new tests.
The governors are entering discussions with two companies approved by the Food and Drug Administration (FDA) to buy 500,000 rapid antigen tests per state. The tests can deliver results in 15 to 20 minutes — a far cry from the days or even weeks many have experienced waiting for results.
"The states are leading America's national response to COVID-19," Northam said in a statement announcing the compact. "We are bringing together this bipartisan, multistate coalition to combine our purchasing power and get rapid testing supplies to our communities as quickly as possible. The people in our … states want to see action, and together, we're delivering."
The rapid tests are sold by Becton Dickinson and Quidel Corp., the U.S.-based manufacturers of antigen tests that can be run at a doctor's office. In July, the FDA approved Becton Dickinson's handheld device, which can detect a coronavirus infection within 15 minutes, The Washington Post reported. Quidel's rapid-screen antigen test, the first of its kind, was approved in May.
Announcement of the compact comes as reported cases of the coronavirus continue to climb, and many states lack adequate testing supplies. In Virginia, the number of confirmed and probable cases rose past 97,000 as of Friday, with more than 2,300 reported deaths. Hampton Roads, which has seen a surge in cases, fell under new public restrictions last week to stop the spread.
Additional testing is needed to make sure outbreaks are contained. Delays in receiving test results largely have stemmed from backlogs at the nation's largest private labs.
We applaud the governors for stepping up and filling a federal leadership void. States have been forced to pursue a "Lord of the Flies" approach to securing needed resources to fight this highly contagious virus. This pandemic is a national crisis, one that calls for a unified approach across all levels of government. After all, we are the United — not divided — States.
Catch the latest in Opinion
Get opinion pieces, letters and editorials sent directly to your inbox weekly!