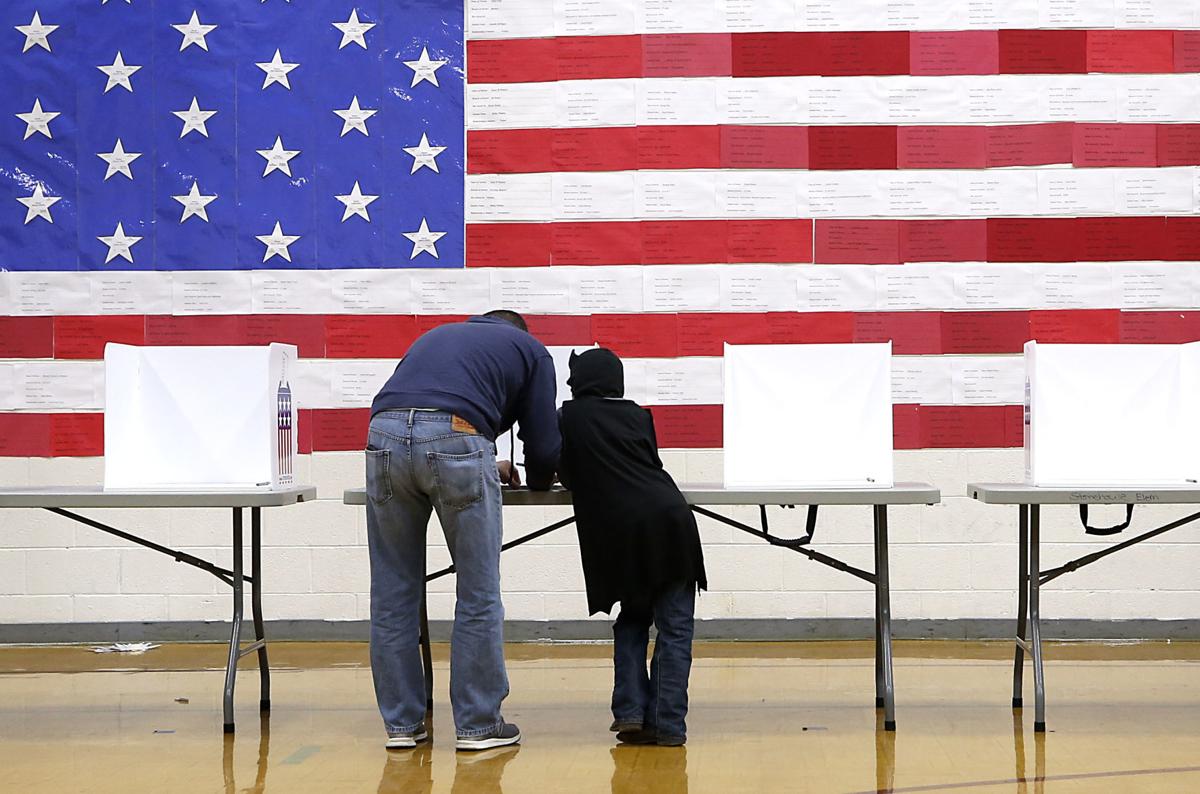 Teresa F. Smithson, general registrar and director of elections for Hanover County, calls officers of election "the unsung heroes of our democracy."
"If we didn't have them checking in voters, giving out ballots, handing out stickers and doing everything else they do, we wouldn't have any elections," she said. "Our officers of election have the community at heart, and we are so grateful to have the people we do."
While she counts about 260 officers who will help with the Nov. 3 election, she would like to have at least another 40 to help man the county's 37 precincts.
Work already has started for the upcoming election as the officers are helping sort through applications for absentee ballots and prepare for in-person voting, which begins on Sept. 18.
Because of COVID-19, some longtime officers have stepped back this year, creating openings she's working hard to fill. The average age in Hanover for an officer of election is 72; as older adults, they're at a higher risk for contracting the highly contagious virus.
Hanover isn't alone. Amid the global coronavirus pandemic, the United States is facing a national shortage of election workers.
To draw attention to this critical need, the U.S. Election Assistance Commission (EAC) declared Sept. 1 as National Poll Worker Recruitment Day.
"By encouraging more people to become poll workers in their communities, National Poll Worker Recruitment Day aims to address the critical shortage of poll workers, strengthen our democracy, inspire greater civic engagement and volunteerism, and help ensure free and fair elections in November and beyond," the EAC said in a statement.
In Virginia, the men and women who work to ensure our elections are conducted fairly and lawfully are known as officers of election, and are chosen and managed by the localities. The officers receive training and are paid, with amounts varying by city and county. To learn more about the duties involved and how to sign up, contact your local registrar's office. Or visit: https://www.elections.virginia.gov/officer-of-elections/
Even though many Virginians are expected to take advantage of in-person early voting and casting absentee ballots by mail this fall, registrars anticipate that the polls on Nov. 3 will be busy.
There's a hotly contested presidential race, plus congressional elections. Also, voters and election workers alike will have to adhere to strict health protocols, observing social distancing, making sure equipment is sanitized and wearing face masks.
Recruitment continues across Virginia.
As of late last week, Ryan Mulligan, Goochland County's general registrar and director of elections, had 94 officers of election available, but would like to add at least 30 more to help with 11 precincts. What does he say to potential officers?
"It's a long day, you get compensation, it's fun work — and it's also rewarding," Mulligan said.
Remember that this year, Election Day is a state holiday for some. Also, numerous companies offer volunteer or civic leave. What a meaningful way to participate in our democratic process, and help keep our elections fair, safe and secure.
Catch the latest in Opinion
Get opinion pieces, letters and editorials sent directly to your inbox weekly!