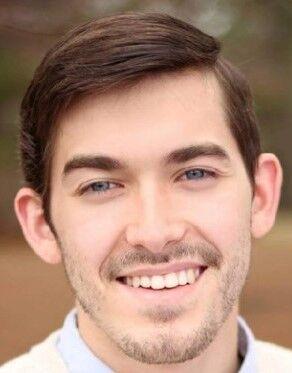 At the risk of being labeled shortsighted or narrowminded, I confess that I have a hard time understanding what it is that the LGBT community wants. What I mean is: Many times when I openly say, "I don't support homosexuality; marriage is the union of one man and one woman," I am met with the question: "What business is it of yours what homosexuals do in the privacy of their homes?"
Here's my confusion: 11 months out of the year the sexuality of the homosexual community is none of my business, but in June their sexuality is forced down my throat. I don't know what I am supposed to do.
Is June the time when we can voice all of our concerns and disagreements with the LGBT community? Now that June is about to end again, may I talk about how Wardell Pomeroy in his book, "Boys and Sex" notes on page 149 that homosexuality is not genetic, but is a choice? Many today in the LGBT community would disagree.
Another admittance on my part is that I don't understand how "Gay Pride Month" is anything akin to February's "Black History Month" or March's "Women's History Month." Being born with dark skin or being born a woman is nothing a person could choose, and yet they were treated differently because of it.
I'd like to say that I don't mind seeing God's rainbow throughout June. Not because I enjoy the irony of people waving a symbol that came after God sent a universal flood as punishment for the sins of men, one of which is homosexuality. No, I enjoy it because when I see it I think of God, rather than homosexuality. I don't become incensed when I see these flags. I know that the homosexual community would like for the rainbow to mean something different, but the origination remains the same: It was a sign of a divine covenant. I'll always think that when I see it.
This is America, so you have the right to wave a rainbow flag. All I'm asking is that I be granted the right to say, "I believe marriage is the union between a man and woman" without being called a homophobe or a bigot.
Also, I would ask that, as you read this, that you would not think, "Another religious person that hates everyone."
I'd hope you could read this and think, "I'm sure he means well." I really do mean well.
As a Christian I'm commanded to love my neighbors (Matt. 22:39).
The writer is a resident of Martinsville.