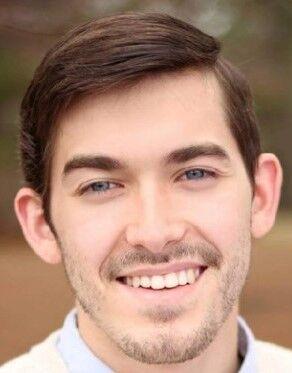 Readers are already saying, "Good grief, the Bible does not even mention the word marijuana!" They're not wrong: The Bible has no mention of marijuana. However, does that mean we cannot take what is in the Bible and use our reasoning abilities to see if the Bible approves or condones the recreational usage of marijuana?
On the front end I want to say, if medical practitioners find a legitimate use of marijuana, then I will support that. If oil extracted from marijuana can help a child with palsy, then I'll be for that. While I do not support social drinking (recreational consumption of alcohol), I have to recognize that in Biblical times alcohol was used medically either as an antiseptic or a pain suppressor. This can be seen in Proverbs 31:6, Luke 10:34, and Titus 2:3. So, I believe that a case can be made for medicinal usage of marijuana.
Medical usage is one thing, but what about the recreational "toker"? Well, I think the Bible is going to prohibit that. Christians have an explicit command for sobriety in 1 Peter 5:8 (and a handful of other scriptures). When is one more likely to cause a life mess for himself or herself: when sober or intoxicated? We all know the answer.
Someone might say, "God made every herb of the field." Yeah, God made the vegetation necessary for making alcohol, too, but he then gave us the command to remain sober. There's all manner of other things God made on the earth that are harmful to our health if consumed. Saying "God made marijuana" is not a valid argument for recreational usage.
In essence I believe the Bible's arguments against intoxication from alcohol is going to apply in the same light with any intoxicating narcotics used recreationally. I believe that when the Bible calls us to be sober, then that is going to prohibit anything that causes me to lose full capacity of my life-decision-making mental faculties.
In closing I'd like to redirect my focus to the religious community as a whole in regard to this current issue. There will be a great number of religious people in the community that will read this article and in their homes will say, "Amen," but in public they will have to hold their tongues.
For years the sectarian preachers of this community have been turning a blind eye to their members who socially drink. There's a clear case from Scripture that Christians should not be recreationally consuming alcohol, yet the preachers say nothing. How then could they consistently speak against recreational marijuana? They cannot.
The sects have, yet again, rendered themselves useless in this current discussion.
The Bible would call for the preachers to repent for not teaching what the Bible says. The memberships need to repent, and then they can be taken seriously when they speak out against marijuana. Until then the religious community will continue to be ignored, and rightfully so.
Remember, I'm a Christian. I'm just being honest.
The writer lives in Martinsville.