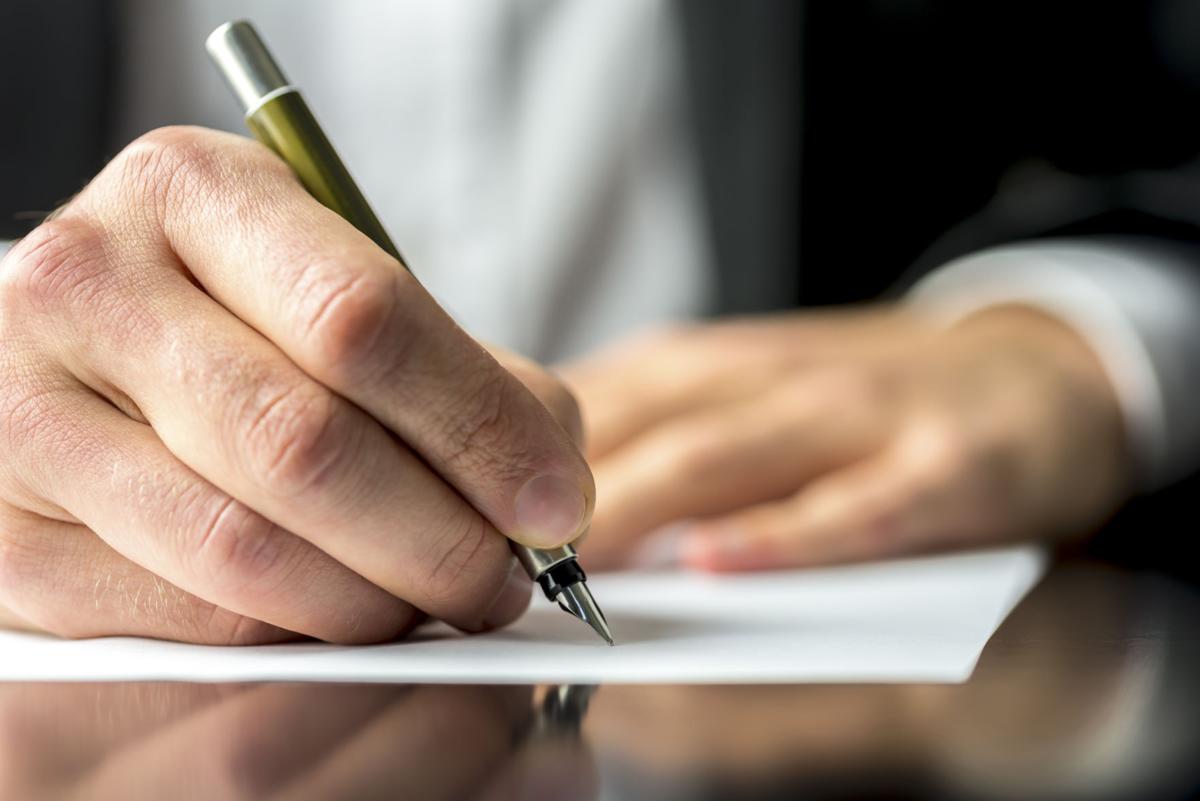 Next week, the Virginia General Assembly returns to Richmond to finish the state budget for the two-year period beginning July 1.
Hopefully, legislators will find a way to bridge their differences and complete the now overdue budget.
The holdup has been a plan to extend health coverage to as many as 400,000 Virginians who would qualify for services under an expanded Medicaid program.
There has been much information circulated about what Medicaid expansion would mean for the Commonwealth. It's a lot to sift through, and hopefully this column will help clear up some things, regardless of differing opinions.
I always like to stick to the facts and it's important to understand where we are in regards to health care in America. People receive health care even if they are uninsured, or under-insured. That's due to years of Washington policy decisions by Republicans and Democrats.
Medicare (for people 65 and older) and Medicaid (for low-income children, parents, and disabled people) were created in 1965. Together, they cover 128 million Americans.
Health care providers who treat people in these programs are reimbursed below the actual cost of care for these patients. I compare it to running a store and selling merchandise for less than the cost of the items. Needless to say, if every patient served by health care providers were on Medicare or Medicaid, providers would not stay in business very long.
Another federal law signed by President Ronald Reagan requires hospitals to treat all patients who come to the emergency room, regardless of ability to pay. The costs to treat these patients who don't pay are eventually written off, and for this community, that total is significant.
Health care providers bear that burden initially. But charity care ultimately ripples through the economy, hitting taxpayers, businesses, workers, and government through higher insurance rates, lost productivity, and poorer health outcomes.
The federal Affordable Care Act passed in 2010 is an imperfect attempt to reduce the harmful impacts of uncompensated care by helping more Americans get insured.
The ACA does that in several ways. One is Medicaid expansion which covers low-income, uninsured adults earning less than $16,754.
States were given an option on Medicaid expansion following a 2012 ruling from the U.S. Supreme Court. To date, 32 states led by Republicans and Democrats have expanded Medicaid eligibility.
While Virginia has not done so as of this writing, the General Assembly is considering a budget deal with a health care coverage plan featuring conservative reforms and participation conditions such as work rules and personal responsibility standards for new enrollees. Final votes on that legislation could occur this week. When I was in the legislature, I supported the idea of expanding Medicaid while at the same time making significant reforms that had safeguards built in. I did this because our rural area needed the help.
That's exactly what I think is being proposed now, and it is important that everyone understands what impact this would have not only in our area, but for the Commonwealth as a whole.
Reforming the system while at the same time expanding coverage will have positive effects which, according to Chmura Economics and Analytics, will have an economic impact of $3.5 billion and create 26,500 jobs across the Commonwealth. In addition, communities including ours will see a decrease in health-related issues and will see positive effects on employment and the labor market. Rural hospitals will benefit and future closures will be less likely.
As mentioned earlier, we are currently leaving a lot of money on the table. While some may question the source of funding, these funds can still be spent, and since we are paying for it on the federal level, we should be reaping the benefit locally.
One additional benefit of the proposed budget is the fact that Virginia's share of the coverage costs would be covered by private hospitals, giving Virginia an extra $350 million in savings over the next two-year budget cycle.