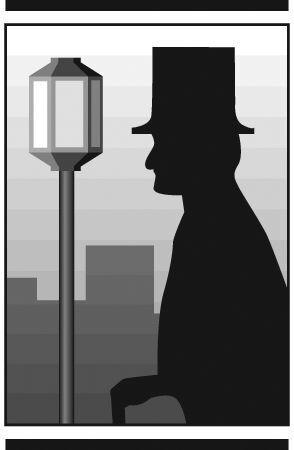 TODAY'S WORD is impetuous. Example: Xavier was deliberate and exacting in the way he ran the household and planned their social events, and he sometimes got frustrated with Jon's impetuous purchases and whims of fancy.
FRIDAY'S WORD was consign. It means to deliver to a person's custody; assign; commit decisively or permanently. Example: Tracy's heart was full of trepidation as she consigned her mother to the nursing home, but her mother's needs had become much more than she was physically capable of handling.
Sunshine Pie
This recipe for Sunshine Pie is in Calvary Christian Church's current newsletter:
A pound of patience you must find.
Mix well with loving words so kind.
Drop in 2 pounds of helpful deeds
And thoughts of other people's needs.
A pack of smiles, to make the crust,
Then stir and bake it well you must.
And now, I ask that you may try
The recipe of Sunshine Pie. 
Duck race
The Blue Ridge Duck Race to benefit the Boys & Girls Club of the Blue Ridge will be on Aug. 22. "Adopt" a yellow plastic duck for $5; six for $25; or 25 for $100. The ducks will be dropped into the Smith River at 3:45 p.m. at the U.S. 220 Bypass bridge and end at the Smith River Fest. The first duck to reach the end gets its person $2,000; the second, $1,000; and the third, $500.
To get a duck, go to www.blueridgeduckrace.com and pay with a credit card. On the website, click the "TEAMS" tab at top, then find the team STAGS 1262 (the duck with the antlers). That is the team of the New College Institute.
The Queen of Summer
The Queen of Summer is here.
She is plump, juicy and sweet. She blushes red, not a shy, retiring blush, but a bold "come-get-me" invitation.
Each summer, the Queen is celebrated and heralded. She visits some of her subjects early – making them the envy of their neighbors and friends – and usually comes around to most, eventually, though on rare occasions she's fickle with her attentions.
If she doesn't come to you, she can be gotten.
Though she gets around everywhere, no one ever tires of her, unlike her promiscuous cousin, zucchini, who goes to every party and is good-heartedly tolerated, similar to the ever-present squash.
Queen Tomato, welcome back to your glorious reign over summer.
FRIDAY'S TRIVIA ANSWER: Sophia Petrillo moved in with the rest of the Golden Girls (Blanche, Dorothy and Rose) after the rest home where she had been living was destroyed by fire. She had not liked living there, with the suggestions that staff had treated the residents poorly. Sophia was sarcastic and critical, and sometimes, when she had had enough of Sophia's biting comments, her daughter, Dorothy, would threaten to send her back there.
TODAY'S TRIVIA QUESTION: What was the name of the rest home where Sophia had lived?
The Stroller appreciates readers calling or emailing to share jokes, stories, comments, Words of the Day and trivia questions. We're at 276-638-8801 ext. 243 and stroller@martinsvillebulletin.com.
Catch the latest in Opinion
Get opinion pieces, letters and editorials sent directly to your inbox weekly!