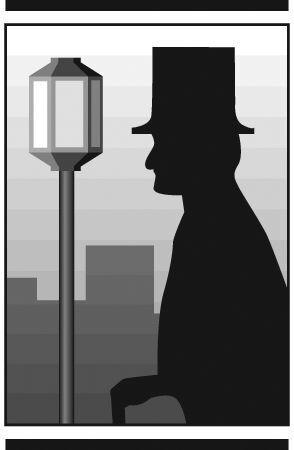 TODAY'S WORD is Vandyke. Example: Meryl, could you please Vandyke a few radishes and carrots to put at the edges of the relish tray?
Today's chuckle
What's usually insulting, but not on Thanksgiving?—A family member giving you the bird.
Small Business Saturday
This Saturday — right at the start of the Christmas shopping season — will be Small Business Saturday in Uptown Martinsville. Many of the Uptown shops and restaurants will be open and offering specials and promotions.
They include: Almost Anything Flea Market & Thrift, Angel Wigs Beauty Supply & Consignment, As-Is Outlet, Bespoke & Holt Salon, Books & Crannies, Carter's Fine Clothing, Chain of Fools Bicycle Repair, Chris' Custom Framing, Daily Grind, Gallery 22, Junk & Disorderly, La Plazita, Martin Plaza Furniture Outlet, Pieces from the Past, Scented Delights, Shindig, Simply the Best Flowers & Gifts, Sparkle Me Pretty, Uptown Pinball and Wigs Unlimited & Cottage Salon.
School Board Member of the Year
ICYMI, Henry County School Board member Teddy Martin was named Blue Ridge School Board Member of the Year by the Virginia School Boards Association at its convention last week.
Martin was busy with the virtual event, which included a comedy show with him as the opening act; his Coffee and Convos morning show session, in which he presented about the Workforce Readiness Award Winners on a task force he co-chaired with last year's Superintendent of the Year; and he hosted a presentation on Career and Technical Education programs.
Missing Charlene Smith
Fans of the Fieldale Recreation Center are missing the center's secretary, and Fieldale Heritage Inc. board member, Charlene Smith, who passed away last week. The Fieldale Recreation Center on a Facebook post called her "a tireless worker through the years" who helped such as by manning the tent at the summer concert series and serving food during the annual Fourth of July celebration.
The Stroller appreciates readers calling or emailing to share jokes, stories, comments, Words of the Day and trivia questions. We're at 276-638-8801 ext. 243 and stroller@martinsvillebulletin.com.
Catch the latest in Opinion
Get opinion pieces, letters and editorials sent directly to your inbox weekly!