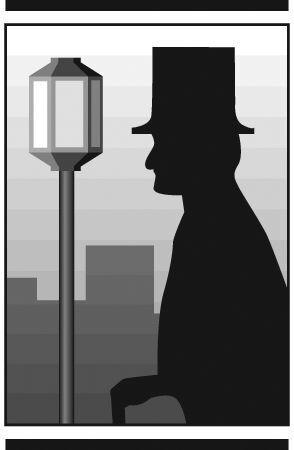 TODAY'S WORD is babooshka, from the Kate Bush song by the same name: "She wanted to test her husband / She knew exactly what to do / A pseudonym to fool him / She couldn't have made a worse move ... All yours / Babooshka, Babooshka, Babooshka-ya-ya!" Kate Bush has released 26 UK Top 40 singles.
THURSDAY'S WORD was laud, from the hymn "Onward Christian Soldiers," suggested by Betty J. Kanipe: (fourth stanza) "Onward, then ye people; Join our happy throng. / Blend with ours your voices / in the triumph song. / Glory, laud, and honor / unto Christ the King." Laud means to praise highly, especially in public context.
Bill Nye the Familiar Guy
OK, so Bill Nye the Science Guy isn't local -- but he sure is in a lot of homes these days, thanks to teachers' assignments during virtual learning. That's got folks talking about him, bringing up that his sister, Susan Nye, and his niece, Jaquie Coleman Marshall, live in Danville, with many local people calling them friends.
"Bill Nye the Science Guy" is a half-hour. live science program that originally was syndicated by Walt Disney Television from 1993 to 1998 and was on PBS from 1994 to 1999. It had more than 100 episodes.
The popular show was (and, apparently, still is) well-regarded. It has won 19 Emmy Awards and was nominated for four more. In these months, it is assigned by many local science teachers for students to watch at home during online learning, and many parents who watched it as children are seeing it again now with their own kids.
Nye, now 65, also had a Netflix show, "Bill Nye Saves the World," from 2017 to 2018, and he has taught science on various other shows. He started his career as a mechanical engineer for Boeing Corp. in Seattle. He got into comedy after he won a Steve Martin lookalike contest in 1978.
How many of you recall a similar show, "Mr. Wizard," with Don Herbert, that aired 1983-1991?
Blood drive
Appointments are being made now for a Red Cross blood drive that will be staged at the end of the month.
Horsepasture Christian Church in Ridgeway will host the blood drive from 1 to 7 p.m. on Oct. 29. To schedule an appointment, call 800-733-2767 (800-RED-CROSS) or visit RedCrossBlood.org.
THURSDAY'S TRIVIA ANSWER: The theme song for the 1970s show "All in the Family" -- Those Were the Days" -- ranked No. 30 on the Billboard Adult Contemporary Chart in 1972. "Take a little Sunday spin. / Go to watch the Dodgers win. / Have yourself a dandy day / that cost you under a fin. / Hair was short and skirts were long. / Kate Smith really sold a song. / I don't know just what went wrong. / Those were the days."
TODAY'S TRIVIA QUESTION: There was a more famous song called "Those Were the Days." Which singer is known for it and when?
The Stroller appreciates readers calling or emailing to share jokes, stories, comments, Words of the Day and trivia questions. We're at 276-638-8801 ext. 243 and stroller@martinsvillebulletin.com.