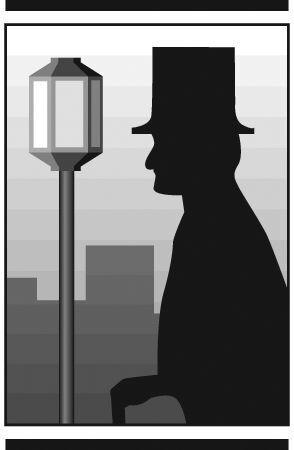 TODAY'S WORD is consign. Example: Tracy's heart was full of trepidation as she consigned her mother to the nursing home, but her mother's needs had become much more than she was physically capable of handling.
THURSDAY'S WORD was nuance. It means a subtle difference in shade of meaning, expression or sound. Example: Barbara always figured out exactly what everyone in the family was up to, because she always could read the finest nuances of their behavior and interpret their vaguest of answers, but John always remained oblivious to what went on behind the scenes with his children and his parents.
Book votes
Martin Clark, the retired Patrick County judge and current author, is one of five finalists in the fiction category of the Library of Virginia's 17th annual People's Choice Awards for his most recent book, "The Substitution Factor." Winners will be chosen by votes from the public, with online voting ending at the end of August. The winner will be announced on Oct. 17.
The other books are "Gifted School" by Bruce Holsinger; "Miracle Creek" by Angie Kim; "The Line Between" by Tosca Lee and "True Places" by Sonja Yoerg.
This year's nonfiction finalists for the People's Choice Awards are "Thick: And Other Essays" by Tressie McMillan Cottom; "George Marshall: Defender of the Republic" by David L. Roll; "Mary Ball Washington" by Craig Shirley; "Thomas Jefferson's Education" by Alan Taylor; and "Slay Like a Mother" by Katherine Wintsch.
Porcurpines 
Porcupines, those large rodents with prickly sharp quills that warn away predators, are coming back. 
Virginia Museum of Natural History Curator of Mammals Nancy Moncreif recently published in "Northeastern Naturalist," a scientific journal, that porcupines are returning to Virginia after having disappeared 200 years ago.
She and wildlife biologist Mike Fies of the Department of Inland Fisheries wrote that porcupines have been coming in from Maryland and West Virginia during the past several years. 
They were in Virginia when settlers arrived in the 1600s, but as recently as the mid-1980s they only were as far south as South Central Pennsylvania. Since 2008, they've been found in eight Virginia counties.
THURSDAY'S TRIVIA ANSWER: On "Golden Girls," when Blanche asked what she should do with her old bed, Dorothy replied, "Put it in the Smithsonian, Blanche. It's got more miles on it than the Spirit of St. Louis!" Played by Bea Arthur, Dorothy Zbornak moved in with roommates Blanche and Rose after her divorce from Stanley. Shortly after, her mother, Sophia Petrillo, moved in.  
TODAY'S TRIVIA QUESTION: Why did Sophia move in with the rest of the Golden Girls?
The Stroller appreciates readers calling or emailing to share jokes, stories, comments, Words of the Day and trivia questions. We're at 276-638-8801 ext. 243 and stroller@martinsvillebulletin.com.
Catch the latest in Opinion
Get opinion pieces, letters and editorials sent directly to your inbox weekly!