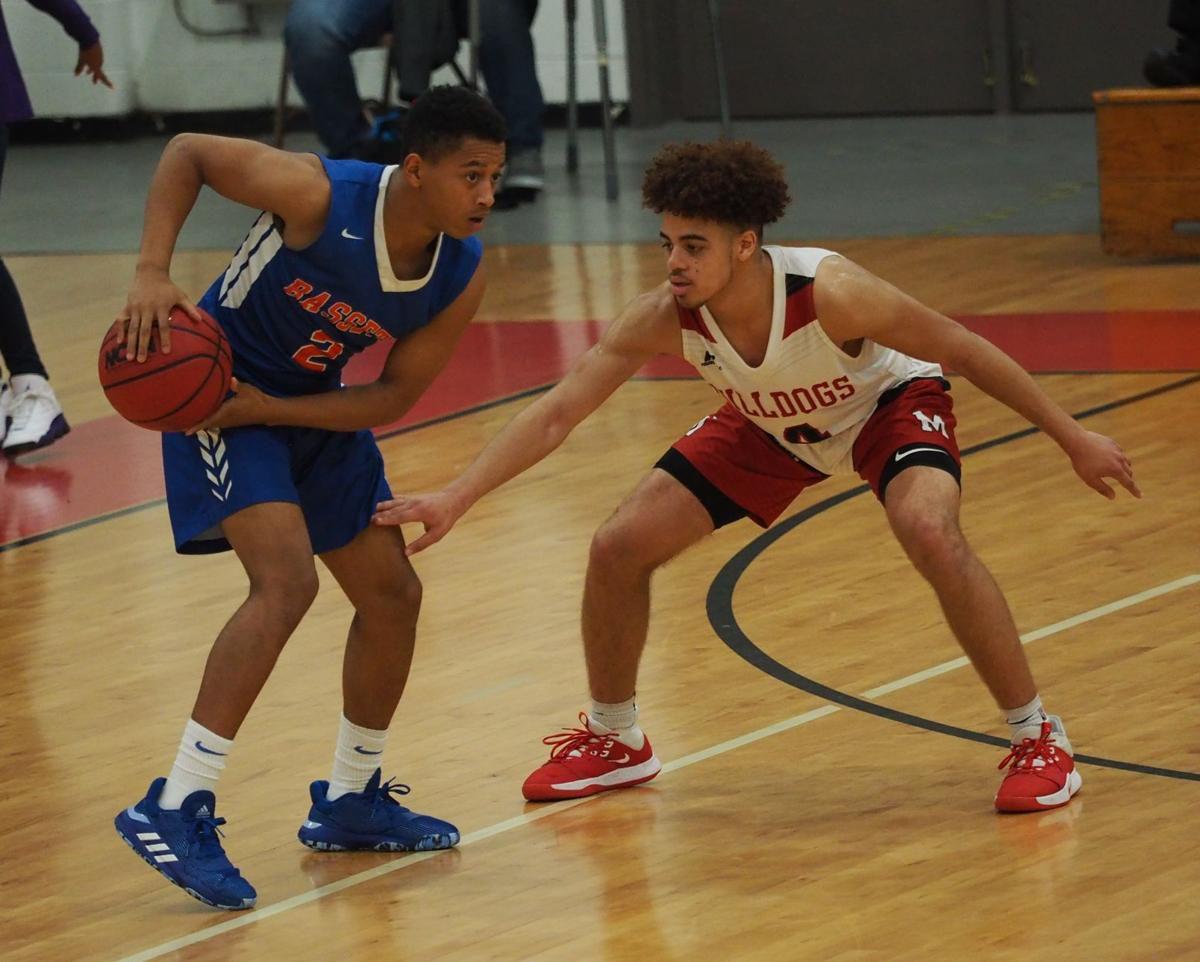 Magna Vista girls basketball and Halifax County boys won their respective Piedmont District regular season titles, but Friday the quest for a tournament championship begins.
The higher seeds will host the first round games on Friday to kick off the 7-team tournaments. Magna Vista and Halifax receive byes in the first round as the top seeds in each bracket.
The tournament semifinals will take place on Monday, and the championships games will be on Tuesday.
Here's a look at tonight's opening round matchups:
BOYS TOURNAMENT
No. 6 Bassett at No. 3 Martinsville
Records: Martinsville (14-5, 9-3); Bassett (3-18, 3-9)
This season: Martinsville won both contests, 74-50 and 66-44.
Martinsville fell to G.W.-Danville on Monday, snapping a 9-game winning streak. The Bulldogs bounced back with a 66-44 win over Bassett on Tuesday, and a 72-43 road win over Bethany Community School in North Carolina Wednesday.
The Bulldogs will look to carry that momentum into the start of the postseason at home against crosstown rival Bassett, a team that gave them trouble earlier in the week. Despite what looks like a lopsided win on Tuesday, the Bengals cut Martinsville's lead to nine with 1:50 on the clock in the game.
Martinsville this season is led by junior forward Jahiem Niblett and senior guard Troy Brandon, arguably the best duo in the Piedmont District. The Bulldogs add a supporting cast that includes guards Jeremiah Law, Lemuel Jones, and Jahil Martin, each of whom scored 11 points in the win over Bassett.
Bassett comes into the tournament following a 58-48 win over Patrick County to finish the regular season Wednesday night. The Bengals have struggled this season to just three wins, two against the Cougars, but have shown life late in the season, including a 50-42 road win over Magna Vista on January 24. The Bengals are led this season by guards Darius Hairston and Jaxon Ford, and forward Dominic Gil.
No. 5 Tunstall at No. 4 Magna Vista
Records: Magna Vista 9-12, 5-7; Tunstall 9-13, 5-7
This season: Magna Vista won both 70-64 and 70-59
With nearly identical records this season, Magna Vista won the No. 4 seed and the chance to host the PD tournament opener thanks to two wins over Tunstall this season.
The Warriors struggled late in the season, losing four straight games from January 17-February 1. But they bounced back with three straight wins and a close loss to PD regular season champs Halifax in the final game of the season.
Much of Magna Vista's resurgence came from the return of point guard Courdae Gravely, who missed six straight games with a knee injury. Gravely returned for the final two games of the season, scoring 10 and 20 points in each contest.
Warriors' junior Spencer Hairston also increased his scoring output late in the season. He had 15, 15, and 24 points in the team's final three games. Magna Vista had at least three players reach double-figure scoring in each contest, as well.
No. 8 Patrick County at No. 2 G.W.-Danville
Records: G.W.-Danville 16-6, 10-2; Patrick County 0-22, 0-12
This season: G.W. won both games 76-40 and 83-38
G.W. tied with Halifax for the best record in the PD this season, but the Comets won out in the tiebreaker for the regular season title and a bye in the tournament.
The No. 2 seeded Eagles will now host Patrick County, a team that struggled in a winless season. The Cougars were outscored 1473-804 this season.
Desmond McClain and Lane Taylor led the Cougars with 11 points each in the team's final game of the season Wednesday at Bassett.
GW enters the Piedmont District tournament on an nine-game winning streak—its last loss coming by three points at Martinsville on Jan. 14. The Eagles showcase their impressive depth by deploying three full five-man rotations at times, but senior Kapone Barley and sophomores Donavan Howard and Jakobe Dixon dictate much of the team's flow.
GIRLS TOURNAMENT
No. 7 Bassett at No. 2 Martinsville
Records: Martinsville 16-6, 9-3; Bassett 0-22, 0-12
This season: Martinsville won both meets, 49-18 and 61-24
Martinsville won four of its final five games of the regular season on the way to a No. 2 seed in the PD tournament.
The Bulldogs' win over G.W.-Danville on Monday was the 150th of head coach Charlie Holland's career. Holland's record is 151-50 in nine seasons at Martinsville.
"I feel good just for the program, period," Holland said of the milestone. "I think graduating from Martinsville, playing for Martinsville, and getting to coach here and getting to do what some of the other coaches have done before you, it's just a real good feeling."
Martinsville is led by a host of seniors – Destiny Harris, Savasiah Boyd, Janiyah Benton, and Shaniya Gravely – who help the most on the defensive end, where the Bulldogs have outscored opponents 1256-898 this season.
Harris is also one of the team's leading scorers and their best outside shooting threat. She hit six 3-pointers in Tuesday's regular season finale against Bassett. Starters junior Nakiyah Hairston and sophomore Caira Valentine also led the team in scoring.
Bassett struggled in a winless season. Their leading scorers were Gracie Ratcliffe, Janaya Ross, and Lacey Flanagan.
No. 5 G.W.-Danville at No. 4 Patrick County
Records: Patrick County 12-9, 6-5; G.W.-Danville 6-16, 5-7
This season: The team's split the two regular season meetings. Patrick County won the first 56-47. G.W. won the second 54-40 on Tuesday.
Patrick County suffered a serious blow when junior center Sierra Hubbard suffered an injury and was sidelined for the final third of the season. Hubbard was the team's leading scorer, averaging more than 20 points and 10 rebounds a game.
The Cougars had other players step up, and won five straight games before losing back-to-back contest to Magna Vista and G.W.-Danville on February 4 and 11.
Patrick County finished the season with a 50-14 win over Bassett at home Wednesday, thanks in part to six made 3-pointers by freshman Missy Hazard, who had a game-high 19 points in the win. Hazard, a point guard, and Logan McGhee, a center, have stepped up and been the scoring leaders for PC in Hubbard's absence.
G.W.-Danville started the season 0-10, but found its footing midway through the year to eventually finish 6-16 overall and 5-7 in the district. GW is typically difficult to deal with when senior guard Nyasia Lanier and senior forward Curtasja Brooks are both finding their spots on offense.
Be the first to know
Get local news delivered to your inbox!