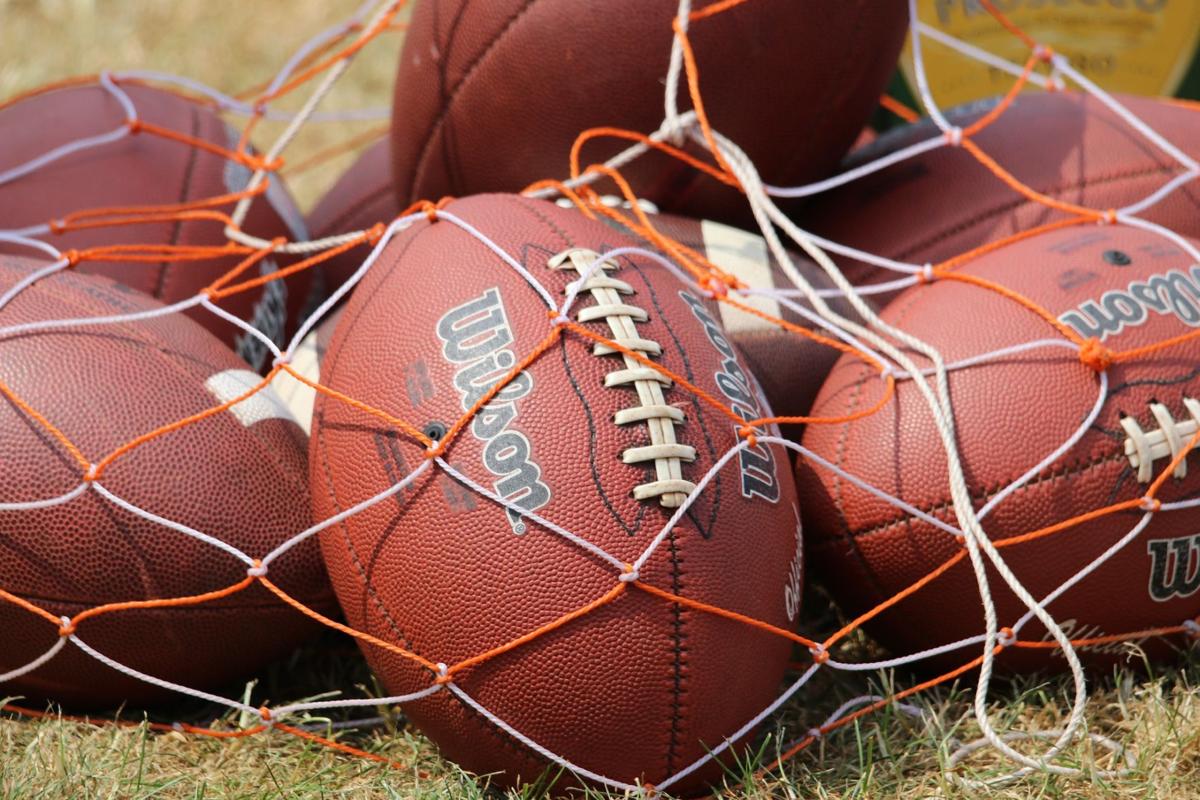 It was a weird weekend of football. There were definitely some good things, but there was plenty of bad, especially in the NFL on Sunday.
The biggest mistake people can make, especially after just one game, is to completely overreact. But isn't that what makes talking sports fun?
So this week, I'm trying my version of an overreaction Monday from the weekend, both college and NFL football. I'll give three ups and three downs, all with some sort of overreaction, but don't think that means I actually believe my own overreactions.
1. The Dallas Cowboys look like a Super Bowl contender
The Cowboys dominated the New York Giants from the moment that game started. No Odell Beckham Jr. meant absolutely no chance for the Giant offense to move the ball. There are obviously weaknesses for that Cowboy defense, but you wouldn't know it by what we all saw Sunday night.
That Giants' defense is strong, but Dallas had its way at times, just piercing through it. Ezekiel Elliott rushed for over 100 yards and Dak Prescott was accurate throwing the ball and rarely forced anything. He made plays with his feet and made great decisions in the pocket. Didn't anyone tell him about the sophomore slump?
The schedule will continue to get tougher and I would hope that OBJ will be back from injury the next time these two teams see each other, but if the Cowboys continue to play that well on both sides of the ball then they have a real chance to make a deep run in the playoffs come January.
2. Oklahoma is going to the National Championship game
The way the Sooners just dismantled Ohio State was a site to behold. I knew Baker Mayfield was good, but I did not expect to see a near-flawless game out of him on the road like that.
On the other side of the coin, Ohio State's offense looked absolutely lost. Maybe that was on them, or maybe the Oklahoma defense is just that good to make them look that bad? For the sake of this column let's go with the second option there.
The Sooner defense is by far the best in the Big 12, a conference with very little defense played. If the Sooners can do that to the Buckeyes, what are they doing to do in conference play? They've got to get through Bedlam with Oklahoma State, but if the Sooners win the Big 12 and get into the playoff, watch out folks. The Sooners look to be legit.
3. This Heisman Watch will be as tight as it ever has been
Lamar Jackson, Sam Darnold, Saquon Barkley, Josh Rosen and obviously Mayfield are all in the mix for the Heisman Trophy and there are probably five more than I didn't say.
Jackson accounted for six total touchdowns Saturday against UNC. Mayfield was outstanding at Ohio State, Darnold might be the No. 1 pick in the NFL Draft next year and his Trojans may win the PAC-12. Barlkey might be the most lethal athlete on the field every time he touches the ball. Any time it's in his hands, there is potential he is taking it to the house. Rosen led his team back from 34 points down to beat Texas A&M a week ago.
How in the world is anybody supposed to tell me that one of those guys deserves the Heisman over the other? Can there be a tie in the Heisman vote? If there can be, this might be the year for it. Any one of those guys can win it and it won't be decided until the end of the season when each team starts playing in their big rivalry games and big conference games that could mean winning a conference championship.
1. Russell Wilson and Eli Manning will finish the season in body bags
Those offensive lines in Seattle and New York looked awful. Both of those quarterbacks were running for their lives all game long. I don't believe that Green Bay or Dallas possess a defense like the '86 Bears or 2000 Ravens or even the Seahawks of a couple years ago, but after watching Sunday's games it sure looked like it.
I believe that Wilson is one of the top quarterbacks in this league. If he couldn't run from pressure like he does, he might already be out of this league due to injury. He can only do so much magic with his feet until that poorly constructed offensive line gets him seriously hurt.
Eli Manning can't do what Wilson can do with his feet. He is basically a sitting duck back there and against a real defense with guys that can really do damage, Manning may be in jeopardy of losing his Iron Man streak of consecutive games played. Both teams have Super Bowl aspirations, but neither will get there if their QBs are on ice.
2. The Patriots are not the team to beat in the AFC
Before I start this, I will say I am a die-hard Patriots fan and have been my whole life. Now, that doesn't mean I wasn't at least a little bit concerned by Thursday's performance.
The defense looked like a spaghetti strainer out there, the offensive line looked like those old western swinging doors that just let Chiefs pass rushers free on Tom Brady and Brady looked lost without Julian Edelman out there as his safety blanket.
With teams like Kansas City and Oakland looking to be much better than a year ago and primed to take over the thrown at the top of the AFC, the Patriots sure didn't do anything Thursday to argue against that.
With the Saints this week, Patriots haters could be in for a fun weekend of watching the mighty Patriots hit rock bottom with Drew Brees ready to do serious damage to that struggling and wounded defense.
3. The NFL product stinks. Badly
Did you watch the games on Sunday? How many of them were actually entertaining? A handful of them had moments and some even came down towards the end of the game before you knew who was going to win.
But how about some of the other games? The Jaguars, yes those Jaguars, looked like a top-tier team laying an absolute beat down on the Texans. That was painful to watch. The Bengals and Andy Dalton, I thought Dalton was supposed to be a competent QB? He had five turnovers and the Bengals were the only team to be shutout. Painful.
The Colts and Jets don't even look like professional teams out there. The Jets looked better because they were up against the Bills. The Rams took the Colts to the cleaners and made Jared Goff look like an MVP quarterback in just his first game with a 31-year-old head coach.
The NFL needs to do something about terrible products on the field. Week-in-week-out there needs to be more than just one or two games that are actually watchable. Even the marquee games (Cowboys/Giants, Seahawks/Packers) were just excruciating to watch. The ratings went down in Week 1 and this is the reason why.