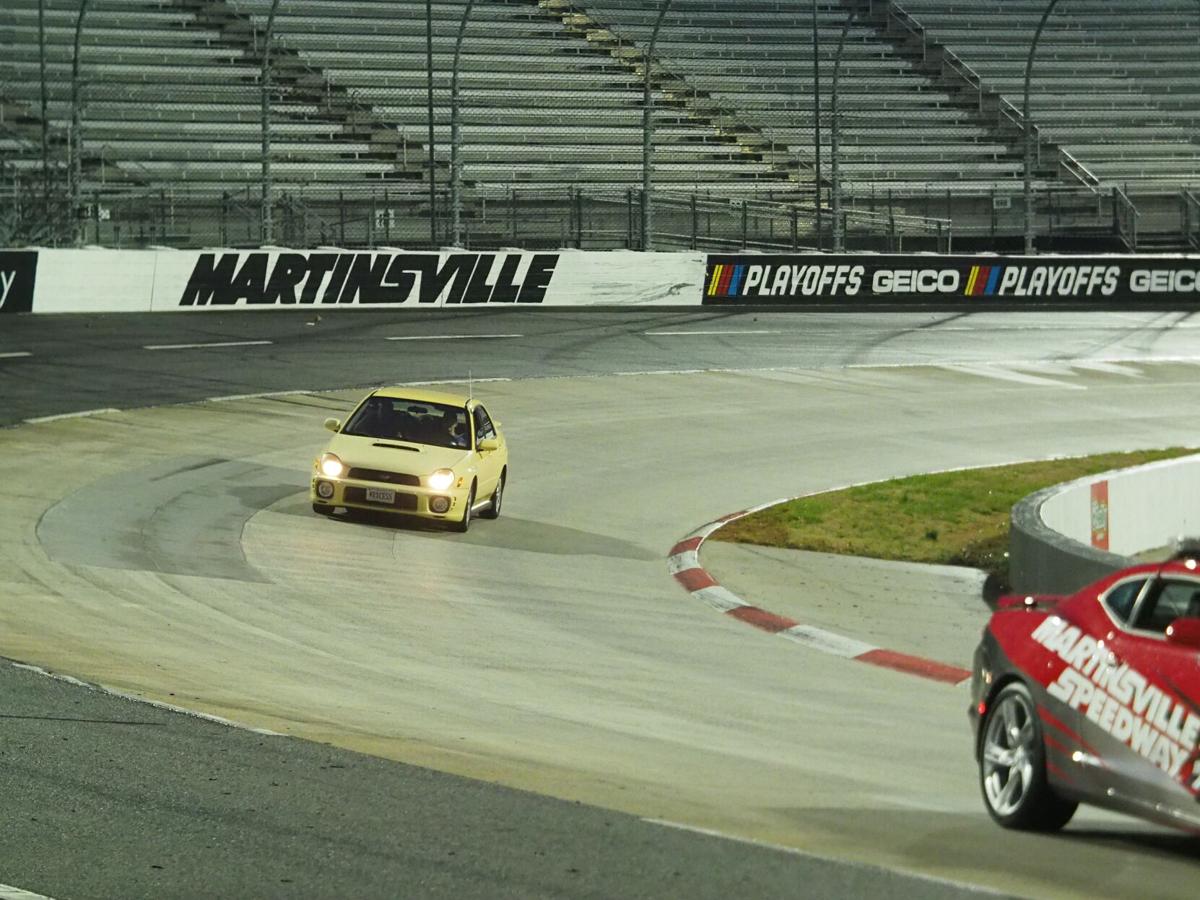 As has become a tradition, Martinsville Speedway will again host Track Laps for Charity to raise money for the Grace Network of Martinsville and Henry County.
On Wednesday, Oct. 27, fans will have the opportunity to drive their personal vehicles around Martinsville's historic half-mile for a donation of $25. The charity drive will take place the same week as the NASCAR Truck, Xfinity, and Cup Series races.
The event will take place from 7-9 p.m.
"Before the penultimate races of the NASCAR season, Martinsville Speedway will host Track Laps for Charity to offer fans the opportunity to drive their family and friends around the historic half-mile of where legends have competed," Clay Campbell, Martinsville Speedway President, stated in a release from the track. "We look forward to welcoming the community back to the track for a fun event to benefit the 27th Annual Christmas Toy Drive."
In December, Martinsville Speedway will host the 27th Annual Christmas Toy Drive. Over 26 years, the Christmas Toy Drive has impacted more than 10,000 children in Martinsville and Henry County with gifts to unwrap on Christmas morning.
The donated toys and items purchased through monetary donations are distributed to more than 700 area children through Grace Network of Martinsville and Henry County, a faith-based, first-stop center for resources for families in crisis. The organization supports those in the community who need support to keep a roof over their heads, homes warm and lighted, and food on the table with short-term assistance and long-term solutions.
"The Christmas Toy Drive is one of the most popular annual events in the greater Martinsville region as residents from Henry County and the surrounding counties in Virginia and North Carolina come to support those in need in our community," the release read.
All drivers participating in Track Laps for Charity must be 18 years of age or older with a valid state-issued driver's license. Each driver and passenger must sign waivers provided by the Martinsville Speedway, and all participants must adhere to Virginia state laws regarding the usage of seat belts and child safety restraints.
Only passenger vehicles will be permitted. No motorcycles will be allowed.
A speed limit of 55 miles per hour will be enforced and regulated by Martinsville Speedway personnel in the Official Chevrolet Camaro Pace Car. Drivers must stay up to speed and refrain from lagging behind in order to speed up.
Track Laps for Charity may be postponed or canceled due to inclement weather or safety conditions. If a cancellation is necessary, Martinsville Speedway will make its best effort to contact guests in advance of their visit.