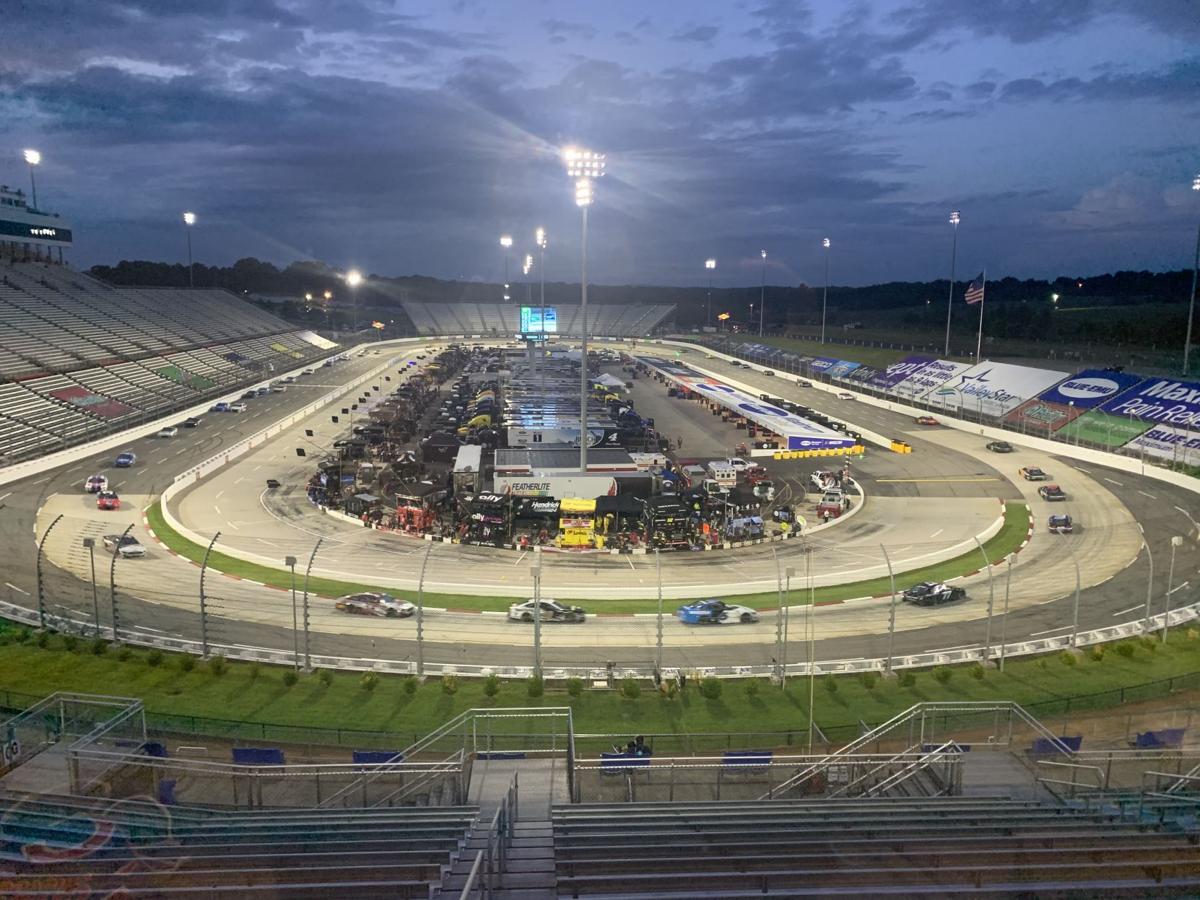 The NASCAR Cup Series playoff race delayed by a day in Texas could force some changes to the upcoming race weekend at Martinsville Speedway.
Martinsville Speedway President Clay Campbell said Monday that he doesn't expect a change in Sunday's semifinal race in the NASCAR playoffs, but that the delay could require adjustments in the schedule for the playoff races in the Gander RV & Outdoors Truck Series and the Xfinity Series.
The NASCAR Truck Series is scheduled to race at 8 p.m. Friday and Xfinity at 3:30 p.m. Saturday at Martinsville Speedway. The Cup Series playoff race is Sunday at 2 p.m.
"We don't know yet. It depends and it's all… fluid," Campbell said in a phone call Monday. "It won't affect Sunday for sure. Sunday we're going. That's the main thing. We may have to adjust a little bit with either the Trucks or Xfinity, but it depends on when we find out what's going on with Texas and when they get finished up."
Sunday's race at Texas was delayed after 52 laps and pushed back into the night by mist that made the track too wet to drive. The race was rescheduled for Monday morning but was again delayed by rain that was expected to continue to fall throughout the day.
NASCAR had not provided an update on a timetable for restarting the race as of Monday afternoon.
With just four days until NASCAR returns to Martinsville for the second time in 2020, Campbell said his team at the track is going through typical race-week protocol.
"It's just the last-minute touchups, details, making sure all the Is are dotted and the Ts are crossed," he said. "And that's a typical beginning of a race week. Making sure we haven't missed anything, and obviously with the situation in Texas that just throws another unknown to the equation.
"We're hoping Texas gets in early in the next day or so, and then we'll know exactly what we need to do for our weekend."
All three national series will run at Martinsville for the first time in more than a decade, but this weekend's race will be the first time fans will be in the stands at the track this year. The spring race at Martinsville was delayed until June and run with empty stands because of the coronavirus pandemic.
Even though the focus for Campbell and NASCAR is on the final three races of 2020, Campbell said it's "an ongoing process," with the series looking ahead to 2021 and possible contingency plans, should the coronavirus pandemic go into next year.
"Not to that extent, but it's an ongoing process because everybody realizes once 2020 is over, it's not going to be like flipping a switch and 2021, it'll be back to normal," Campbell said. "We all recognize that. To what degree we'll be able to phase back in to get back to 100 percent normalcy, nobody has the answer to that.
"We're all looking at how 2021 is going to look and giving it really our best guess at this point, but we're not going to start the season and everything is fine just like it was at the beginning of 2020.
"We hope so. It could happen. There's nothing to say that it can't happen but everybody is a realist and it's unlikely that it would."
Until then, Campbell and his team are preparing for another race weekend, even if it may look different than others in the past.
"We're ready. Our group here has done an outstanding job in each department preparing of the weekend in these abnormal circumstances and I'm really proud of what the team has done," he said.
"We look forward to three great races this weekend."