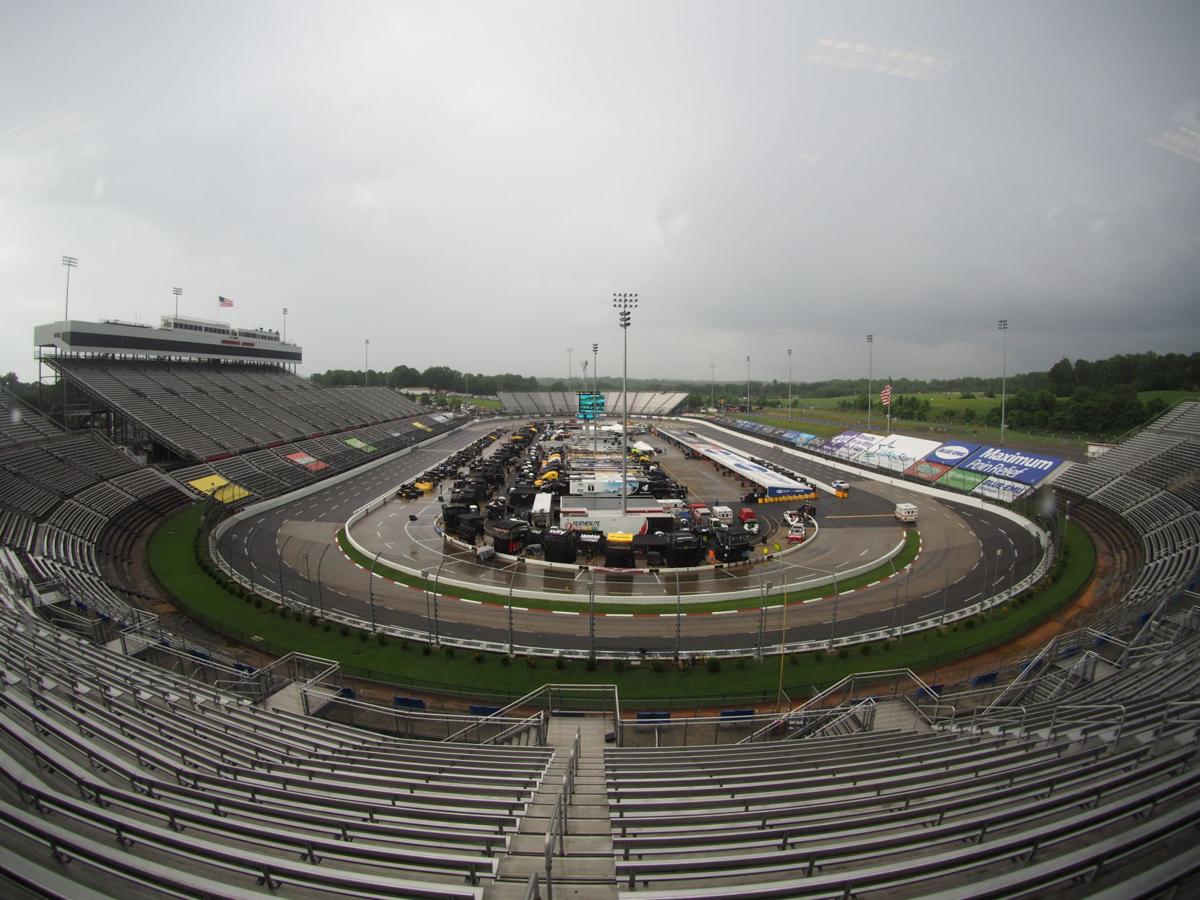 Martinsville Speedway will see fans in the stands for all three NASCAR races scheduled at the end of this month, the track announced Thursday.
Martinsville will host the penultimate playoff races for the NASCAR Gander RV & Outdoors Truck Series, Xfinity Series and Cup Series beginning on Oct. 30. The Cup Series race will run at 2 p.m. on Nov. 1.
Limited fans will be allowed in the stands, though the track did not announce how many for each race.
"Martinsville Speedway is home to some of the most competitive and dramatic racing in NASCAR, so we look forward to welcoming fans back to be a part of the experience," Martinsville President Clay Campbell said in a release. "The roar of the engines combined with the return of fans' cheers will make the intense battle to set the field for the NASCAR Championship that much greater.
"After successfully hosting a June NASCAR Cup Series race, Martinsville will be ready to welcome fans back for a safe race experience in the commonwealth."
The NASCAR Cup Series raced at the track on a midweek night in June without fans in the stands because of the pandemic. The ValleyStar500 late model race scheduled for the end of September at Martinsville Speedway was canceled because fans were not allowed to attend.
This is the first race in NASCAR's top three series in the state of Virginia to allow fans since the circuit resumed pandemic-delayed schedules.
Track officials had been waiting for approval from the governor's office about whether fans can attend under Phase III of the reopening from coronavirus pandemic. The release said there would be "a limited, reduced number of fans" who would attend in compliance with public-heath guidelines established by local, state and federal authorities.
To ensure social distancing among groups, fans who have purchased tickets to a race will be reseated in new locations, as comparable as possible to original seats, with new, lower ticket pricing applied, the release said.
All guests will be screened before entering the facility, required to wear face coverings and to maintain 6 feet of social distancing throughout the venue. Coolers won't be permitted, but fans may bring clear bags up to 18x18x14 inches in size.
The track said additional information on fan protocols and camping will be made available to fans in the near future.
The fall NASCAR races at Martinsville will be televised nationally, with the Cup Series and Xfinity Series on NBC and Gander Trucks on FS1. The races also will air on MRN and its network of nationwide radio affiliates, in addition to SiriusXM NASCAR Radio.
Cara Cooper is the sports editor of the Martinsville Bulletin. You can reach her at (276)638-8801 ext. 241.