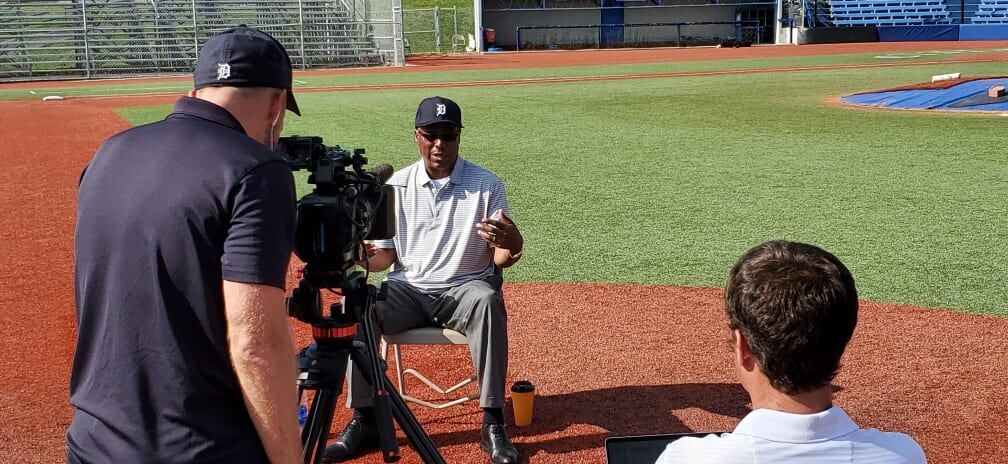 The Detroit Tigers will retire Lou Whitaker's number next season, and this week representatives from the team were in Martinsville to prepare for the ceremony.
Whitaker is a 1975 graduate of Martinsville High School. He was drafted by the Detroit Tigers in the fifth round of the 1975 Major League Baseball Draft, just over a month after his 18th birthday. In his storied 19-year MLB career he won American League Rookie of the Year in 1978, a World Series in 1984, four silver slugger awards, and three gold gloves as a premiere second baseman.
The Tigers initially announced plans to retire Whitaker's No. 1 in a 2020 ceremony, but moved the dedication after the 2020 season was postponed due to COVID-19, and the 2021 season opened with fewer fans allowed in the stands for games.
In May of this year on the team's official verified Twitter account they tweeted a happy birthday message to Whitaker and "we can't wait to celebrate with you in 2022."
In response to a question if the message meant they plan to retire Whitaker's number next season the Tigers account responded "Correct. We've spoken with him and are looking forward to a day when we can pack the ballpark."
As of Wednesday, the Tigers have not announced a date for Whitaker's retirement ceremony. 
In email correspondence with the Bulletin in March of 2020, a scoreboard/web producer for the Detroit Tigers said they would be in town looking for signage around Martinsville referring to Lou Whitaker, as well as fields he may have played on, and scenes that showcase Martinsville and what it was like when Whitaker was growing up.
The first trip was canceled due to the pandemic, but the representatives confirmed to the Bulletin they were back in town on Tuesday and Wednesday. Whitaker accompanied other film crews for interviews around town and at Hooker Field.
While there isn't any official signage in town calling Martinsville the home of Lou Whitaker, there are still fields around the area where he played, and honors for him hanging up in buildings.
The baseball field above Martinsville High School is where Whitaker played his high school games. He's also in the school's hall of fame and there's a plaque of him in the current high school's common area outside of the cafeteria.
The Stan Pike community, which is directly across the street from Hooker Field, is where Whitaker grew up. The ball field at Patrick Henry Elementary School was where he played little league games, and the ballfield at Clearview Elementary School was where he played Pony League.
Whitaker's name was on MLB's Modern Era Committee's ballot for the MLB Hall of Fame in 2019, but he came up well short of the votes needed for induction into Cooperstown. The Modern Era Committee considers candidates who played Major League Baseball from 1970-1987 who have fallen off the regular ballot because they didn't receive 5% of the vote or weren't elected for 10 years. Needing 12 votes, 75 percent of the vote, for induction, Whitaker received just 6 of the 16 voters.