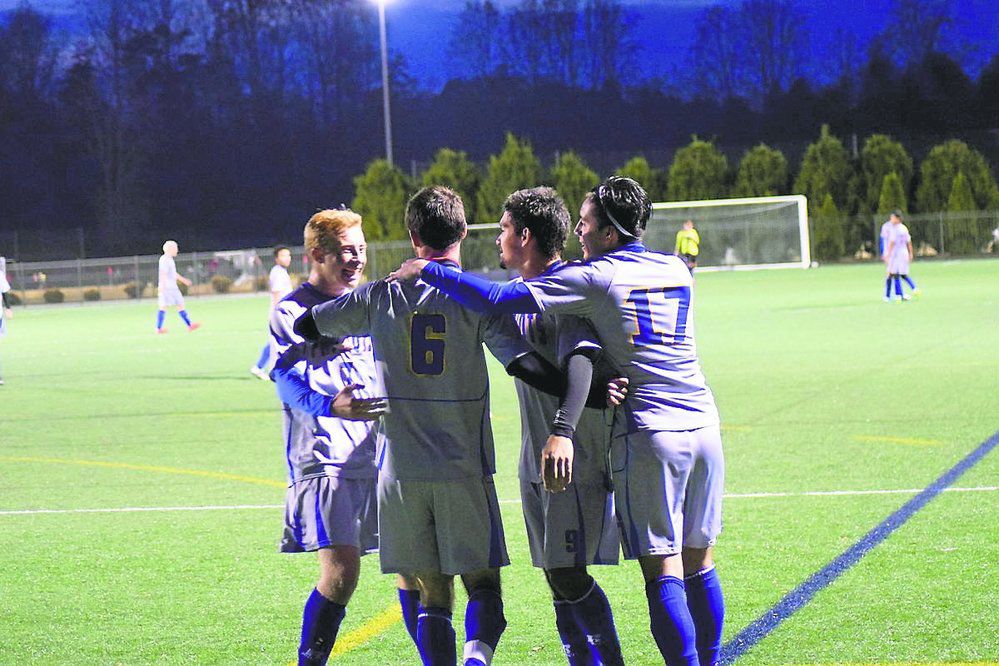 There are a lot of new faces around the Patrick Henry Community College men's soccer team. With former head coach Enda Crehan moving on to take the head coaching job at Ferrum College, Lucas Almeida steps in as the Patriots' new head coach.
This will be Almeida's first experience as a head coach at this level of soccer. He was an assistant coach at Oklahoma Wesleyan University as well as the head JV coach there.
"I'm ready," he said. "I'm really excited to get started."
Just two players from last year's team return this year, giving the Patriots 23 freshmen out of 25 players on the team.
Almeida understands that this is a transition year following the success the team has had recently, but he also isn't shy to say that he doesn't expect to be in transition very long.
"I want to compete for a national title," he said. "I never step into a place to be satisfied with a good record. I want to go all the way."
One of the returning sophomores, left back Logan Shelton, said that once the team all got together on the practice field the transition didn't take too long.
"Once we got together, there are no groups that are separated," he said. "We're all pretty much together."
Recent Bassett graduate Jacob Porter was a late add for Almeida, but as one of the many freshmen on the team, Porter said he's noticed that the team has built a good chemistry early.
"We play together as a team," he said. "We're all coming together as one, so that will help us out throughout the year."
Almeida said that he was concerned that it would take a while for the new players to buy into his system, but it only took a matter of days for everyone to gel.
"I thought that was going to be an issue. The first couple of days that was my biggest concern, but everybody has a good mentality here," he said. "I like the way they think."
Shelton said that with all of the youth on the team, having a youthful head coach running the show is a perfect match for the Patriots.
"He's young, but he's got a fresh outlook on things. I think that's what we really need," he said. "With a lot of young freshmen, they're ready to adapt and Lucas is the coach for that."
Almeida said that the breakdown of the team is still a work in progress, but with three goalies and 22 field players, the versatility and the trust he already has in his team is an early strength that will only grow as the season moves forward. He said he wasn't expecting so many of the freshmen to bring the type of versatility to play multiple positions on the field right away, but the fact that they do could be a big plus for PHCC.
"Even though they're young, they're able to play different positions," he said. "We're going to be able to switch things around and that could be a big key for us."
Leadership is also a factor in building a young team. With just two returning sophomores, players need to step into those roles and it seems to be happening as the Patriots approach opening day.
"People are starting to show out, picking up the slack and putting their energy where it needs to be," Porter said.
The Patriots start with three consecutive road games, beginning with Greensboro College on Tuesday at 4 p.m. The team will play its home opener on September 5 at 3 p.m. against Cape Fear.