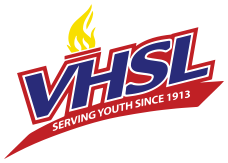 The Virginia High School League Executive Committee voted on Monday to move all fall sports to the spring for the 2020-2021 school year.
The committee voted for the previously proposed Model 3, which will delay all VHSL sports and adopt the Condensed Interscholastic Plan, leaving all sports in the season where they are currently aligned, starting at a later date.
Under Model 3, the seasons will tentatively run as follows:
- Season 1 (winter sports including basketball, swimming/diving, indoor track and field, and wrestling) would run Dec. 14-Feb. 20, with the first contests on Dec. 28.
- Season 2 (fall sports including football, volleyball, cheerleading, cross country and golf) would run Feb. 15-May 1, with the first contests on March 1.
- Season 3 (spring sports including baseball, softball, soccer, tennis, outdoor track and field) would run April 12-June 26, with the first contests on April 26.
VHSL Executive Director Dr. Billy Haun said in a press conference following the vote that the dates listed are not "etched in stone". Martinsville Athletic Director Tommy Golding, who represents the Piedmont District and Region 2C on the VHSL Executive Committee, said Monday the dates for each season are tentative and there is a possibility of starting Season 1 earlier in December if Virginia has moved beyond Phase 3 in the state's coronavirus reopening plan.
The committee chose Model 3 by a vote of 34-1. Model 3 was the only one of the three models that would allow for all sports to be played this upcoming school year.
Model 1 would have canceled all high-risk fall sports - football and volleyball - for the upcoming season. Model 2 would switch the seasons, playing spring sports in the fall and fall sports in the spring. However, soccer would not have been able to play because it is classified as a high-risk sport. Soccer was one of several sports canceled in the spring at the start of the coronavirus pandemic, meaning Model 2 would have eliminated the sport for two straight school years.
None of the three models would have allowed for football to be played this fall.
The changes come due to the continued effects of the coronavirus pandemic, as many schools across the state, including Martinsville and Henry County, choose to start the upcoming school year with full-time online learning.
"We all understand the physical and mental health benefits of getting our students back to a level of participation. The Condensed Interscholastic Plan Leaves open the opportunity to play all sports in all three seasons if Virginia moves beyond Phase III and/or Phase III guidelines are revised and High Risk Activities are allowed," Haun said in a release. "This plan also allows schools the opportunity to open the year and get school started and deal with issues such as schedules, academic plans, transportation, dealing with possible outbreaks of COVID in the school.
"The VHSL will continue to work closely with the best available information and directives provided by the Governor, the Virginia Department of Health, and the Virginia Department of Education." Haun said.
More notes from Monday's vote:
- Haun said the plan for Model 3 is contingent on Virginia either staying in Phase 3 or moving beyond Phase 3 in the reopening plan. During Phase 3, high risk contact sports would not be permitted.
If Virginia, or certain areas of the state, were to move back to Phase 2 or move beyond Phase 3 before other parts of the state, Haun said the executive committee would meet again to see what the implications for that would be. 
- Haun said some sports could be moved to different risk categories to help mitigate risk factors as the seasons get closer.
- The VHSL also voted Monday to eliminate the dead period that was to run through the beginning of August to allow teams to hold out of season workouts. Martinsville and Henry County Schools have not allowed organized workouts with their teams this summer as they continue to work on their health plans and weigh whether teams should be allowed to practice when students are not in the classroom.
The VHSL will release further guidelines for coaches on how to hold practices and workouts in Phase 3 on Tuesday.
- The VHSL will discuss the possibility of playoffs and postseason tournaments at a later date. Haun said he's heard people say they'd prefer to skip playoffs and play as many games as possible, while other have said having playoffs is important.
- The current plans allows for a maximum of 250 people at all sporting events, including players, coaches, and officials. 
Haun expects smaller crowd sizes to have a financial impact both on the VHSL and on schools. He said about 35-40 percent of VHSL income comes from state events, but holding state events with limited fans will also have a financial impact. 
- Haun said there are still issues to be discussed about the possibility of outbreaks of COVID-19 at schools and on individual teams. Most of those decisions will be made by individual school districts.
- Under the current timeline, teams would be slated to play about 60 percent of their normal schedule, but Haun said he hopes to hae a clearer picture for how long of a regular season will be played once a decision on whether to have a postseason is made.
Be the first to know
Get local news delivered to your inbox!