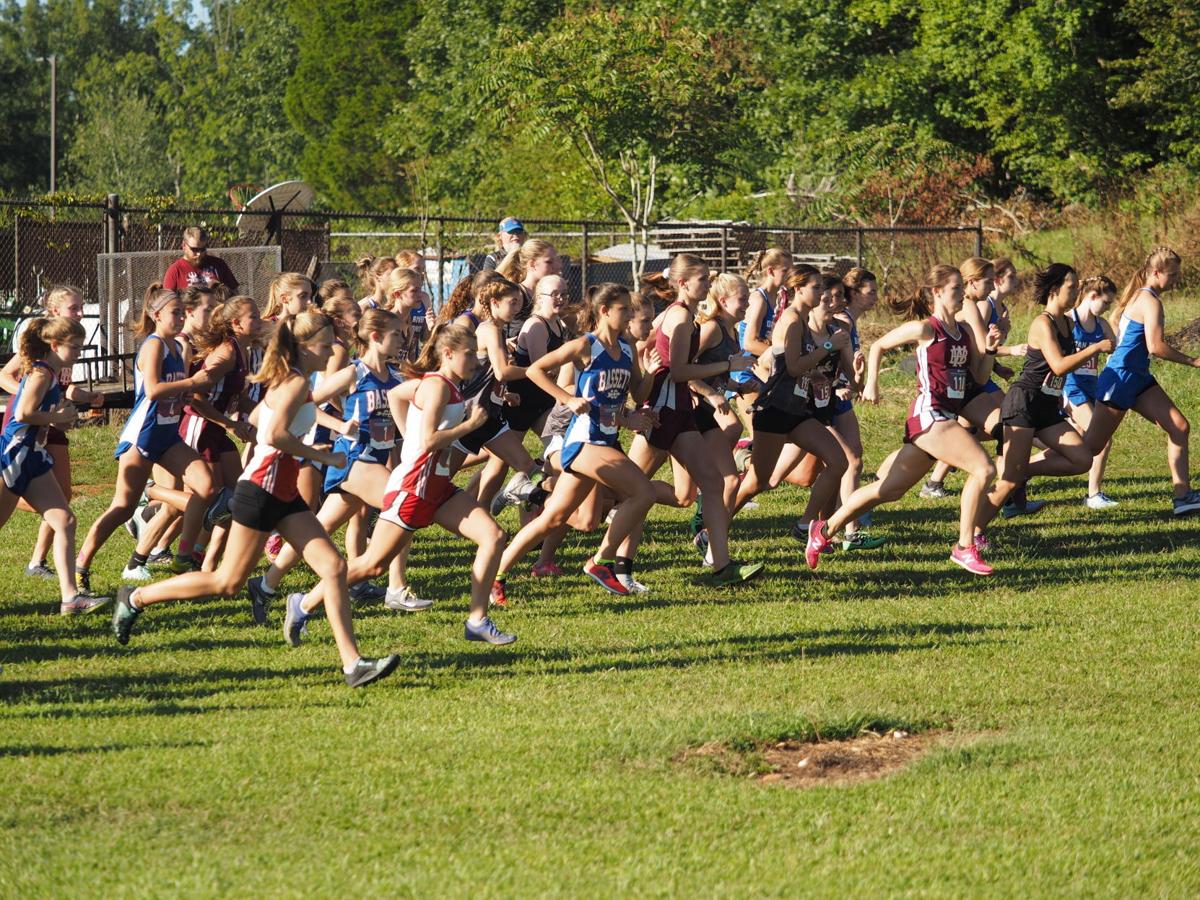 Area high schools appear to be a week or two away from allowing athletes to return to practice after the Virginia High School League announced last Thursday it had "cleared the way for schools to begin out-of-season practice activities."
As part of the VHSL's plan, the governing body for all public high schools athletics in the state said all schools must submit health plans to the Virginia Department of Education outlining their compliance with the Virginia Department of Health and Centers for Disease Control and Prevention mitigation strategies.
Once those plans are approved, then they can begin workouts — which could've happened as early as Monday.
Offseason workouts have been banned since all schools were canceled in March because of the coronavirus pandemic.
Officials at Martinsville and Patrick County High Schools and with Henry County Public Schools all said Monday they are at least a week or two away from having an outline in place.
The VHSL medical committee is preparing to send basic, suggested guidelines to help schools come up with their own plans, and the VHSL executive committee will meet on June 25. Martinsville High School Athletic Director Tommy Golding said he doesn't expect his school or others to begin anything until after that meeting.
Golding is a part of that executive committee.
"Everyone is game-planning and being prepared for then," Golding said by phone Monday.
Golding pointed out that even though the VHSL has outlined a way for teams to begin out-of-season workouts, officials have not been told what sports can be played when the fall season rolls around.
The VHSL previously said it would be open to allowing some sports, such as cross country and golf, to begin their seasons, while other contact sports, such as football, are pushed back.
Patrick County Athletic Director Terry Harris said the school is at least "a couple weeks away" from returning to workouts as well. Harris said the school is waiting for more guidelines from the VHSL so the school's plans can match up more closely with what is being directed.
"I'm kind of waiting for a little bit of direction from the VHSL because I don't want to create this big plan and then part of the things I come up with you either can't do or maybe I'm being too strict because they've come up with some other things," Harris said by phone Monday.
Harris said he has heard from officials at other schools across the state and said none he has talked with are close to where they think they can start allowing workouts to take place. Officials with Patrick County Schools have been working on guidelines, and Harris said they're "a step closer, but we're not there yet."
An email from Corey Fobare, director of student support services at HCPS, shared with the Bulletin said that HCPS is "2-3 weeks out at a minimum" on their health plan, and they expect to receive feedback from the local health department within the next 7 to 10 days. The plan must be approved by the school board before it is submitted to the VHSL for final approval. The board meets next on June 28.
HCPS, with high schools Bassett and Magna Vista, will require all students to have an updated physical before resuming off-season workouts, although VHSL's requirements for returning to work did not stipulate that step.
"We know that our student-athletes are excited to get back to practicing as soon as possible," Fobare said via email. "Our Return to School team is working to prepare a health plan for our School Board's approval. Once they have done that, we will be submitting it to the state for review and implementing a timeline for a return to athletic activities in HCPS."
The VHSL sent guidelines for returning last month, which was broken up into three phases for returning to workouts, practices, and eventually games. Part of the guidelines was screening players coming to workouts every day, and everyone in attendance wearing masks while not in the field of play.
Cara Cooper is the sports editor of the Martinsville Bulletin. You can reach her at (276)638-8801 ext. 241.
Cara Cooper is the sports editor of the Martinsville Bulletin. You can reach her at (276)638-8801 ext. 241.
Concerned about COVID-19?
Sign up now to get the most recent coronavirus headlines and other important local and national news sent to your email inbox daily.