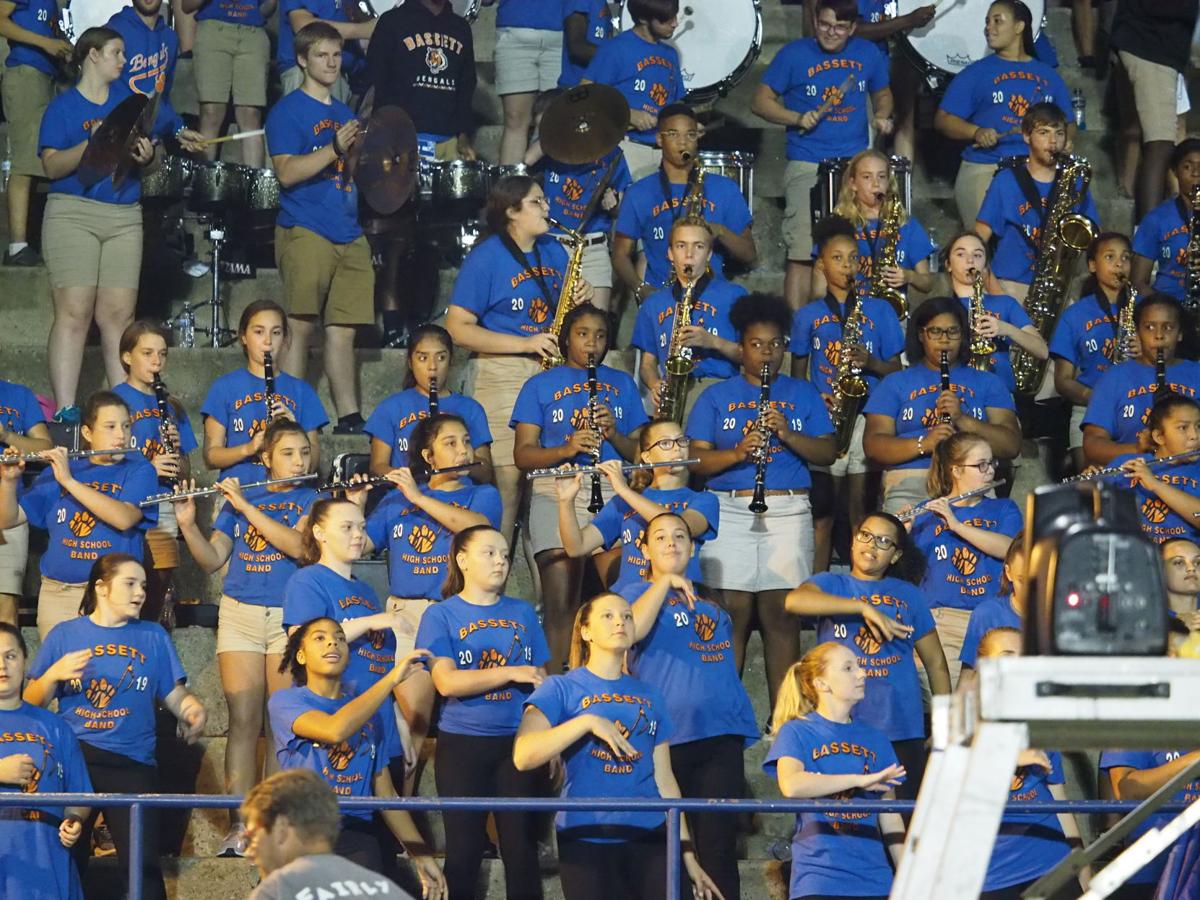 The Virginia High School League laid out its plan on Monday for sports in the upcoming school year, adopting a model that would move fall sports to the spring and condense all three sports seasons to about two months each in response to the coronavirus pandemic.
The plan was met with praise from local coaches and athletic directors, but left many questions to be answered.
ADs from all four local high schools – Jay Gilbert at Bassett, Terry Harris at Patrick County, Tommy Golding at Martinsville, and John Gibbs at Magna Vista – spoke with the Bulletin on Monday to answer some of those questions and give their thoughts on the vote.
(Editor's note: These interviews have been edited for length and clarity)
Martinsville Bulletin: Your region voted for Model 3 and you said it was your preference, but do you foresee any issues coming up from it, especially from a scheduling standpoint?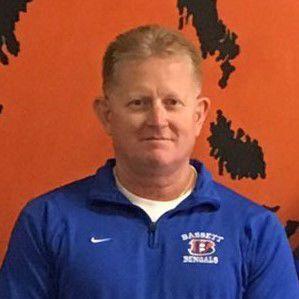 Gilbert: The seasons are reduced so you're going to have to eliminate some games you presently have on your schedule. The VHSL is going to meet again in August to determine the end of year plan whether there is going to be playoffs or just have a regular season or what because the season has been reduced to eight and nine weeks. In that concern the scheduling will come into play a little bit. We'll have to get some guidance from the Virginia High School League on that because obviously everybody can't just start filling schedules, there would be people left out… the scheduling concerns, it'll be a little more clear at the end of August after that meeting.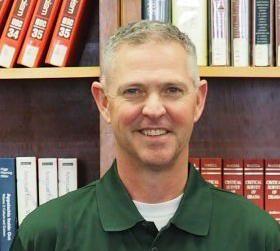 Harris: It's going to be a nightmare (laughs). But to be honest, and this is the consensus of all the athletic directors in our district and our region, we'll do whatever it takes to make it where these kids can get back out on the field and in the gym to be able to play because they need that so bad. They get so many benefits out of athletics that we just don't want them to miss out on it.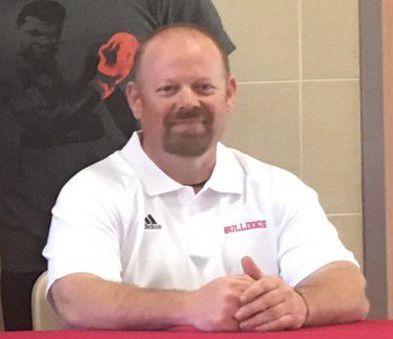 Golding: Hopefully by September 1 we'll know if there's going to be a playoff system and we'll actually have some specific start dates. I know there's supposed to be some more meetings. September 1 is supposed to be when they announce the official start dates and end dates for each season. I know tentatively they said December 28 is the first game we could play. I'm hoping that would get pushed back. I don't know that it will, but I'm hoping we could start earlier than that. I would love to be able to start basketball in December myself. I think it would give us a chance to not have as much overlapping in other sports.
Right now we're only looking at getting about 60 percent of our games in whereas if we could move it up a couple of weeks we could possibly get up to 70 percent, which makes a big difference in a lot of sports… At 60 percent we can't play a soccer schedule and play everybody in the Piedmont District because that would only allow us 10 games. We would at least have to have 12 games to be able to play a full schedule in the district… I'm hoping we could at least get to 70 percent which would allow us in each sport to play every team in the district twice.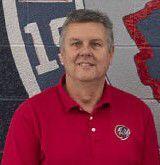 Gibbs: Everybody wants a full season in all three seasons so everybody has to give and take a little bit. I think it's going to be good… what I'm hoping for is we'll be able to play a full Piedmont District regular season and possibly a tournament but there could be some directions from the VHSL that I don't know about, but that would be my goal.
Would you have a preference for holding postseasons and playing for championships or simply just playing a regular season and getting as many games in as possible?
Gilbert: I'm all for giving our kids the most competition in the safest way because I think... of course everyone wants to know who the champion was, but I think in the situation we're in now I think it's more suited for everyone if we play more competition. If you add a playoff situation at the end you're going to cut some schools short at the end, the ones who don't make it, so I'm not in favor of that because I want our kids, since their seasons are already shortened, I want them to play as much as possible, in as safe a situation of course.
Harris: I think everybody needs to play for something and those postseasons, that's what you ultimately play for is to make it to reach those regional championships and possibly those state championships. I think that would definitely have to be modified. I don't think you go the traditional route, especially in football. You have to play those five extra games, that's just not going to be possible with the time constraints we're going to be under. I think the VHSL will come up with some different models for… how you can play those.
Golding: I don't know about football because football does take so much longer but I think that (playoffs) are going to need be able to be played in a week, and you can play a state championship in anything but football in a week. It'd be rough but you can do it.
I'm just hoping there's some type of playoff. Even if it's not a state playoff, I'm just hoping there's some type of playoff system. Something to play for. Nothing against the rec league, but I don't want it to be a like a rec league where you just show up and play games and everybody gets a trophy and goes home.
Gibbs: I don't know where I heard this… what could be in football is possibly a bowl game so I started thinking about doing that in all sports. That could be a lot of fun is just having a championship day in sports in our region area. If I had my vote I'd vote for a regional opportunity just because people could come see us play. If we start travelling around the state our spectators would not get to go as much. So I would agree to not have the state tournament as it's always been that way everybody gets an opportunity to play. Because, football for example is five weeks, if they knocked it down to three weeks there's a lot of teams that wouldn't be playing so it would have to be creative to be able to have a state tournament I think.
The VHSL said there will likely be a 250 person limit in attendance at games, which includes players, coaches, officials, and fans. How much would a limit like that effect your department?
Gilbert: It's obviously going to affect us because we're not selling as many tickets… Everybody has to give a little in situations like this so if that's what it takes to have our kids on the field or participating or on the court and so forth then I think everybody is going to have to take a little bit of a hit. These are uncertain times and everybody's got to give a little. If that's what we have to do we'll find a way. We may have to do a little more fundraising and that sort of thing. Supervision, obviously we're cutting back on that if we're not having as many people at games. Especially football games and basketball games, you limit to 250 then you've got to think, who are you limiting it to? Is it immediate family? And the opponents bringing fans in by different geographic areas… so limiting to 250 would be a challenge because you'd have to turn people away at the gate.
Harris: That would be huge because those gates that we get, they fund our program. If we can't fill the gyms or fill the football stadiums and stuff like that it would definitely be a huge impact on budget. We would definitely have to make some cutbacks and things like that, but with the condensed season we shouldn't be spending quite as much on travel and things like that so it's just something we'll have to work our way through.
Golding: When you count officials and coaches and players, not a lot of parents are going to get to see their kids play.
We would be in trouble. We don't make money in anything but football, basketball, and boys soccer can make enough to sustain the officials and everything. But other than that we don't have another sport that makes money. The rest of them will go in the hole. The officials bill alone, when you count high school and middle school, is over $30,000. That's just the officials. So we have to know that we're going to make at least $30,000 to even cover the officials for that year. Probably transportation and officials are my two biggest expenses. That's not counting if we do make the playoffs then we're going to be feeding kids, that can get expensive. If you stay overnight, hotel rooms, it really can add up quick. You have what you have to have and what you need, and what you wish you had. I don't know that we could make what you have to have if those other sports aren't played because then it would go back to us having to go back to the parents to support their kids to play. Luckily we've never had to do that Martinsville High School. The community has supported us for years in some of our major sports and those make enough to support everybody.
Gibbs: Two-hundred and fifty people times six dollars, it's kind of difficult, especially for football. It will definitely have an impact. Last year we had a very good football season and we did well in basketball as well, so financially we're in good shape. We were ready to go for spring sports, that was pretty much taken care of. That will definitely make an impact on some of the things we can get. The good news is, myself as a first year athletic director last year and the athletic directors prior to me, have done a good job of ordering uniforms, so we're in good shape there even if we had to miss a year of getting things. We should be in good shape.
Harris: I'm just excited. Now we've got some direction on what can happen, now we can try to go to work basically redoing every schedule we've already done. Our schedule was completed before school ended and now I've got to go back, we've got to redo every season in every sport to meet the guidelines. We're not 100 percent sure if it's 60 percent or 70 percent of season but at least we've got a starting point right now we can go with.
Gibbs: I know everybody's got be excited that we have some news. Hopefully everything will get better and we can be safe and have a great year.
Cara Cooper is the sports editor of the Martinsville Bulletin. You can reach her at (276)638-8801 ext. 241.
Cara Cooper is the sports editor of the Martinsville Bulletin. You can reach her at (276)638-8801 ext. 241.
Concerned about COVID-19?
Sign up now to get the most recent coronavirus headlines and other important local and national news sent to your email inbox daily.