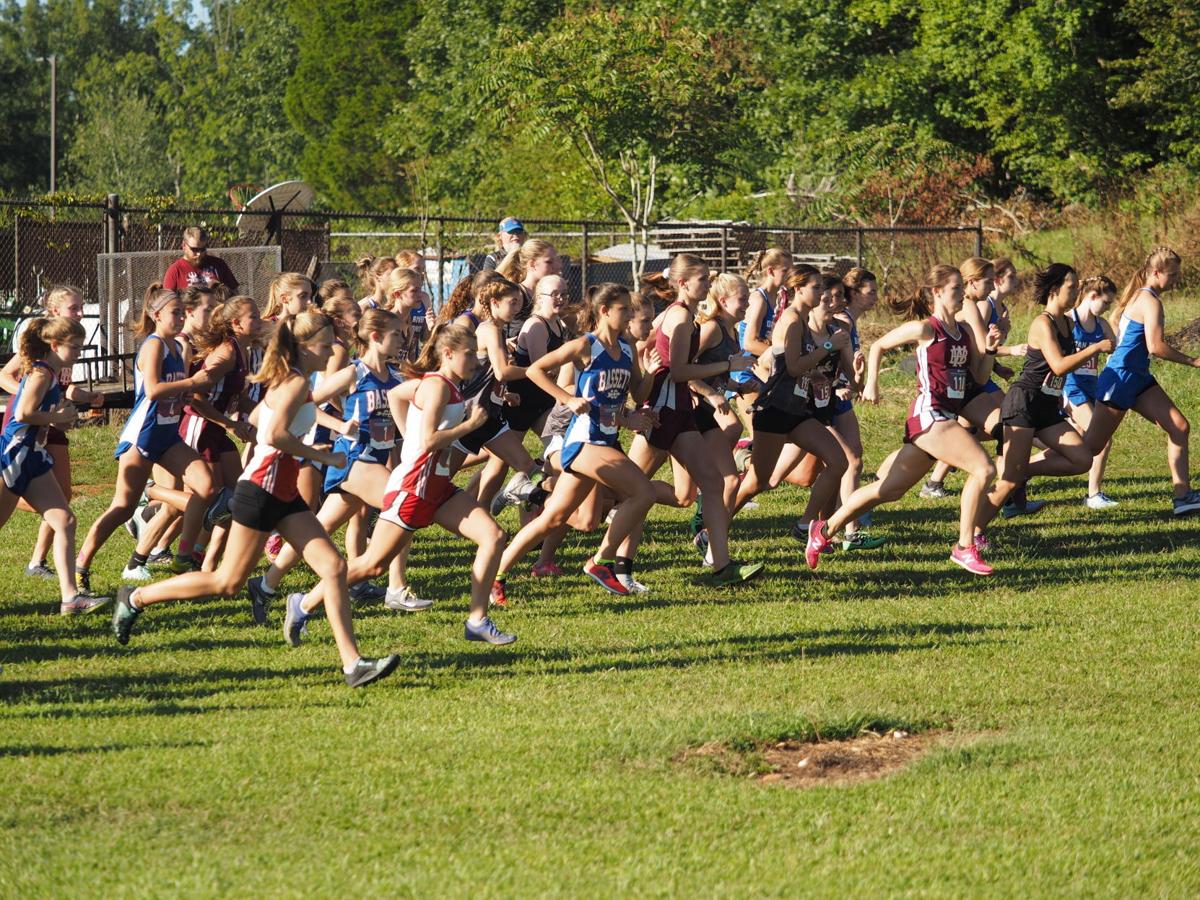 Officials at Martinsville and Patrick County High Schools and Henry County Schools all said earlier this week they're still several weeks away from allowing sports teams to hold workouts, and each was awaiting further guidelines from the Virginia High School League.
The VHSL Sports Medicine Advisory Committee released those guidelines on Friday, a list compiled in cooperation with the Virginia Departments of Health and Education. The guidelines sent are similar to the suggestions issued last month by the National Federation of High Schools.
The VHSL previously said schools could begin out-of-season workouts as early as last Monday, but schools had to submit health plans to the Virginia Department of Education outlining their compliance with the Virginia Department of Health and Centers for Disease Control and Prevention mitigation strategies, and couldn't begin workouts until those plans were approved. Local officials said their schools were several weeks away from having those plans in place.
Offseason workouts have been banned since all schools were canceled in March because of the coronavirus pandemic.
The VHSL guideline announced on Friday "are recommended for use as school divisions develop their own specific requirements for the Phase II COVID Mitigation Health Plans for Public Schools," VHSL Executive Director Dr. John W. "Billy" Haun said in a release. "SMAC worked closely with VDH to ensure that these recommended guidelines will offer guidance to local school divisions and superintendents reopening plans. Our SMAC committee of leading health experts has put together an invaluable tool to assist our school divisions in developing those plans."
The call for sports to return comes even as the league acknowledges there is a "near certainty of recurrent outbreaks in the coming months."
It also acknowledged that school districts may enact different policies that create inequities between teams, that there likely will be a variation in what sports and activities are allowed in the next year, that teams might be forced to suspend play during the season if an outbreak occurs and that seasons might end without playoffs being conducted.
Phase II guidelines are listed below. Guidelines for Phase III have not been determined.
VHSL Phase II guideslines:
» Schools will be required to implement cleaning schedules for athletic facilities. It's recommended that facilities be cleaned every two hours. Before a facility is used, chairs, furniture, weight room equipment, bathrooms, training tables and other elements need to be cleaned.
» Occupancy limits and distancing guidelines issued by the Virginia Department of Health must be maintained.
» Students must be encouraged to shower and wash their workout clothes as soon as they return home.
» Indoor practices and activities can be conducted if at least 10 feet of physical distance can be maintained at all times.
» Spectators won't be allowed.
» Athletes should work out in pods of the same 5-10 people every workout to limit exposure of the virus.
» Staff and students will be screened before the workout.
» Students should wear face coverings when distancing isn't possible. They are allowed to take off their masks when exercising.
» Coaches, officials and other personnel should wear face coverings at all times.
» Students must bring their own water bottles and cannot share them.
» Locker rooms can only be used if participants can keep a 10-foot distance. Showers should not be used at school.
» Physical contact such as high fives, fist bumps and hugs are not allowed.
» Distancing must be maintained in sports that have been deemed lower-risk: cross country, track and field, swimming, golf and tennis.
» Individual training and some limited practice are encouraged for moderate-risk sports: volleyball, field hockey, gymnastics, soccer, baseball, softball and basketball. Balls should not be passed from one player to another.
» For higher-risk sports, individual training is encouraged, balls cannot be handed off or thrown to one another, physical contact is not allowed, and there should be no sharing of equipment. These sports include football, wrestling, lacrosse and cheerleading.
NJCAA announces 'Path for Sports'
As the 2020-21 academic and athletic year approaches, the National Junior College Athletic Association released a plan of action on Friday for fall and winter sports season in response to COVID-19.
The NJCAA National Office, along with the NJCAA Health and Safety Council, has also issued a list of safety protocol recommendations for member colleges during regular season competition and championship events.
A release from the league said that at this time the NJCAA , the governing body for Patrick Henry Community College athletics, will proceed with fall championship sports beginning practice and competition as planned. PHCC competes in cross country, men's and women's soccer, and volleybal in the fall.
The start date for practice will be August 1, and the first competition date will be August 20.
To allow member colleges adequate time for proper health and safety precautions as student-athletes return to campus, the NJCAA will condense the fall non-championship season for baseball and softball. All fall non-championship sports will be permitted to begin fall practice starting August 31. Fall competition will be permitted to begin starting September 5 and concluding October 31.
With growing uncertainty and the possibility of a second wave of COVID-19 later this year, the following changes have been made for the winter sports season:
» The 2020-21 NJCAA men's and women's Basketball seasons will be permitted to begin practice starting September 14. Competition will be permitted to begin starting October 16. All member colleges are encouraged to adjust schedules as needed to limit competition between Thanksgiving and January 1, 2021.
The 2020-21 NJCAA wrestling season has been altered to protect the best interest for student-athlete health and safety. NJCAA wrestling programs will be permitted to hold fall practice from October 1-31. Regular season practice will be permitted to begin starting January 1, 2021, and competition will be permitted to begin starting January 20, 2021.
At this time, the NJCAA will proceed with spring championship sports beginning practice and competition as planned. As the spring season approaches, the NJCAA National Office will provide additional guidance on any possible changes as necessary.
The NJCAA also announced the following safety protocol recommendations:
» Member colleges should adhere to all state and local regulations and guidelines regarding corvid-19 and re-opening.
» Temperature checks are encouraged for all student-athletes, coaches, and game personnel prior to each competition.
» Visiting teams are encouraged to check temperatures before departing from their home location.
» Provide sport medicine staff with necessary personal protective equipment.
» Limit contact between teams when possible, including the elimination of the pre-game and post-game handshake.
» Limit student-athlete fan engagement before and after competition.
» Member colleges should clean and disinfect frequently touched surfaces on the field, court, or playing surface.
» Develop a schedule for increased, routine cleaning, and disinfecting.
» Limit the use of shared objects and equipment when possible.
» Eliminate the sharing of water bottles and towels among teammates.
» Limit facility access for student-athletes as deemed appropriate.
» Implement social distancing for team benches when possible.
» Encourage fans, staff, and other event attendees to wear face masks.
» Encourage social distancing for fans during the event.
The Richmond Times-Dispatch contributed to this report.
Concerned about COVID-19?
Sign up now to get the most recent coronavirus headlines and other important local and national news sent to your email inbox daily.