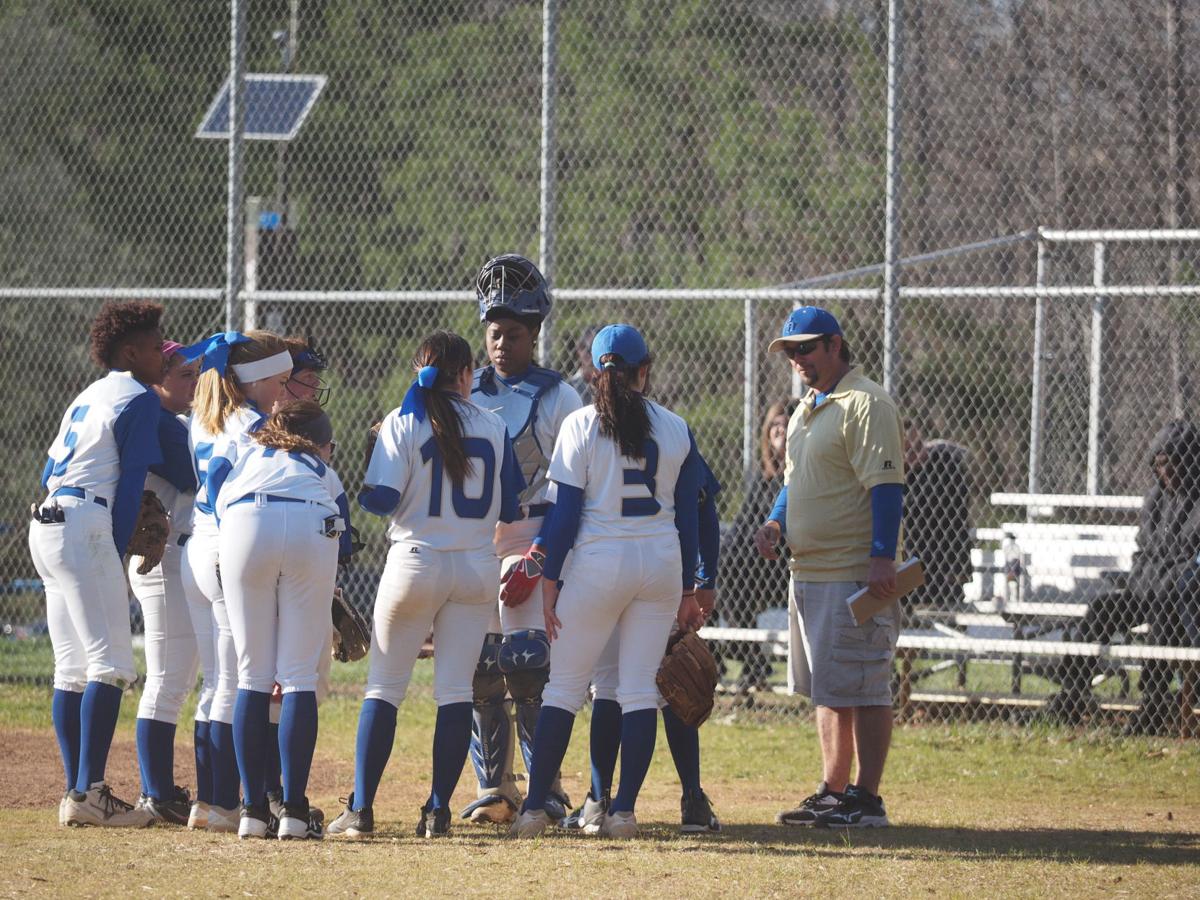 The beginning of the season has provided little relief for the Patrick Henry Community College softball team. The Patriots opened the season Friday at home against No. 24 ranked Southern Suburban out of Chicago, then traveled Saturday to Louisburg College to take on Louisburg and No. 4 ranked Herkimer out of New York.
The start to the season may see the Patriots take on some tough opponents, but head coach Robbi Campbell said he sees it as a way for his players to get better.
"It's nonconference games, so why not?" Campbell said.
Patrick Henry has just one sophomore on the roster with nine freshmen, making this season one for the young team to get adjusted to the rigors of college softball. Campbell said that even though there was some first game jitters from his players during Friday's doubleheader losses, he's already seen improvement from his squad in just one weekend.
"They've still got a ways to go but they're making really good adjustments. I'm pleased with it," he said. "Even not counting the score I saw several good things today and some stuff we're going to overcome and work on next week."
The Patriots' strength will lie in their prowess at the plate. Freshman utility player Brandi Woods was a power-hitter for Patrick County last year, and catcher Jakema Lester, from Eden, North Carolina, hit a homerun in Friday's opener. Sophomore Megan Wilson, from Axton, and freshman Bryn Travis, from Chatham, will also provide pop for PHCC.
"All of them can hit the ball, any one of them but I've got several power hitters," Campbell said. "Megan, she's the only sophomore I've got, she hit in the No. 2 hole and she hit several out to the fence today. So hitting is definitely going to be our strong suit by far."
Holley Scearce, from Tunstall, will be the No. 1 pitcher for the Patriots, with Woods serving as the No. 2. Scearce started the opener Friday, and held Southern Suburban to just three runs through five innings.
While Campbell said he'd like to be a little deeper on the mound, he thinks his team's bats and defense will make up for that slight shortcoming.
"For the first game, I thought the girls looked good coming out. They hit the ball well. Holly Scearce she came out, she pitched the ball well," he said. "I see we've got some really good hitters, some good defense, we're a little thin on pitching but I think in our conference we're going to be really competitive."
The Patriots' roster is filled with mostly local players, with the furthest being from Brookneal and Reidsville, North Carolina. Campbell said he has already signed nine players for next year too, most of them local as well.
While the team may be young this season, Campbell said he sees this year as a good step in the right direction of assembling a strong team for years to come.
I'm just looking to build this program back up," he said. "It's been down a couple years. I think we'll be able to improve this year from last year.
"It's going to be a fun year. We've got a lot of good kids, good hitters, good pitching. We've just got to get a few things tightened up and we'll be fine. I see a lot of good stuff happening," he added.
The Patriots will return home to begin Region X play on Saturday at noon to take on Southeastern Community College.