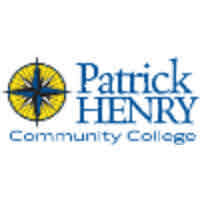 This conversation about the name of Patrick Henry Community College and whether that should be changed because of the history of slavery involving Virginia's first governor, Patrick Henry, is a noble concept that we endorsed at its undertaking.
We are troubled by any public monuments erected to people whose historical views of his or her fellow citizens are less than embracing. In fact, there should be a law against that.
We also realize Virginia's unique slice of colonial history, its prominence as the capitol of the Confederacy and the sheer coincidence of time and talent that would compromise an individual's better judgment. In other words, when you grow up in a time of slavery and oppression in a state that was committed to those concepts, then you probably did your share of oppressing.
And as we have discovered across our state and our nation in this past year of incredible upheaval, there are friends and neighbors who may actually understand that history and not want to embrace it because of the inhumanity visited upon their forefathers, or because, we would hope, we have a better grasp of our immoral sins and wish to repent them.
Patrick Henry CC's board of directors embarked on that introspection with a clear-eyed mission, but we think they have arrived with misty myopia.
Patrick Henry Community College in 1971 decided that it should be named after the two counties it serves – yes, Patrick and Henry. And this committee recommended to clarify that history by readopting a hyphen dropped from its previous name – Patrick-Henry Branch College – as proof that the school bears the name of the counties and not the man.
But then we turn to those who research history better than we do:
Geneologytrails.com: "Patrick County was formed when Patrick Henry County was divided into Henry County and Patrick County. Patrick Henry County was named for Patrick Henry and formed in 1777."
The Bassett Historical Center: "Henry County became a county in January 1777 and was named for Patrick Henry, statesman and the first governor of Virginia. Henry lived in Henry County until his fourth term of governor."
"As is well-known, Patrick Henry was a slaveholder as well as a lawyer and a legislator. There is an argument that the college was named for Patrick County and Henry County, which is true insofar as it goes, but both counties were named after Patrick Henry, a slaveholder."
So the board of directors at Patrick Henry Community College is suggesting that, by adding a hyphen, it is disassociating itself from a slave-owning namesake because it really is named for two counties – which are named for that slave-owning namesake?
We hope they aren't teaching that sort of logic in the classrooms (virtual or otherwise) out on Patriot Avenue. Although we quite assuredly feel like this is classic contrapositive.
We do know this: The board and its committee could've done better. Surely there is a bolder and more embracing name out there somewhere. For now this effort earns a failing grade.
And then we are reminded of these words also from history Prof. McAvoy:
"Less well-known is that … three campus buildings are named for prominent public defenders of segregation: West Hall, Stone Hall, and Philpott Hall. Francis West … publicly fought against the admission and matriculation of Patrick Henry's first Black student, Hazel Adams, in 1962. … State Senator William F. Stone was also a board member and also opposed Ms. Adams' matriculation. Again, there is an argument that all three of these men were instrumental in establishing the college so keeping these halls named after them is right."
What did the board's committee assigned to review other names on campus recommend? Well, that group decided to rename three facilities because the associated name didn't match the facilities' current use.
This committee did not address such George Wallace-modeling behavior by West and Stone during the height of the civil rights movement, behavior that certainly does not deserve any sort of memorialization. Philpott, they did say, changed his ways and should be forgiven. Based on these other decisions, we have to wonder.
The board is in a period of gathering comments about its recommendations, so we will offer one:
Reconvene. Reconsider. Retract.
These timid decisions are not serving our community.