Easter, the holiday of renewal and rebirth, this year heralds another revival: For some churches, it's the day to go back to in-person worship.
Not only will April 4 this year commemorate the revival of Jesus after his Crucifixion, it also marks a year since churches and other places had to restrict admission to their buildings to slow the spread of the coronavirus.
It was on March 30, 2020, that Gov. Ralph Northam issued Executive Order 55, requiring people to stay at home except for certain permitted destinations, including work, medical offices, grocery stores and places of worship. However, no more than 10 people could be together at a time, inside or outside.
Rich Acres Baptist Church will have its first worship inside the sanctuary since the pandemic began, and First Baptist Church East Martinsville will have its first gathered worship of the past year. Until this Sunday, all their services and events have been held only online.
Other churches returning to indoor worship are McCabe Memorial (with its 9 a.m. chapel service; the 11 a.m. sanctuary service has been going on) and First Presbyterian Church.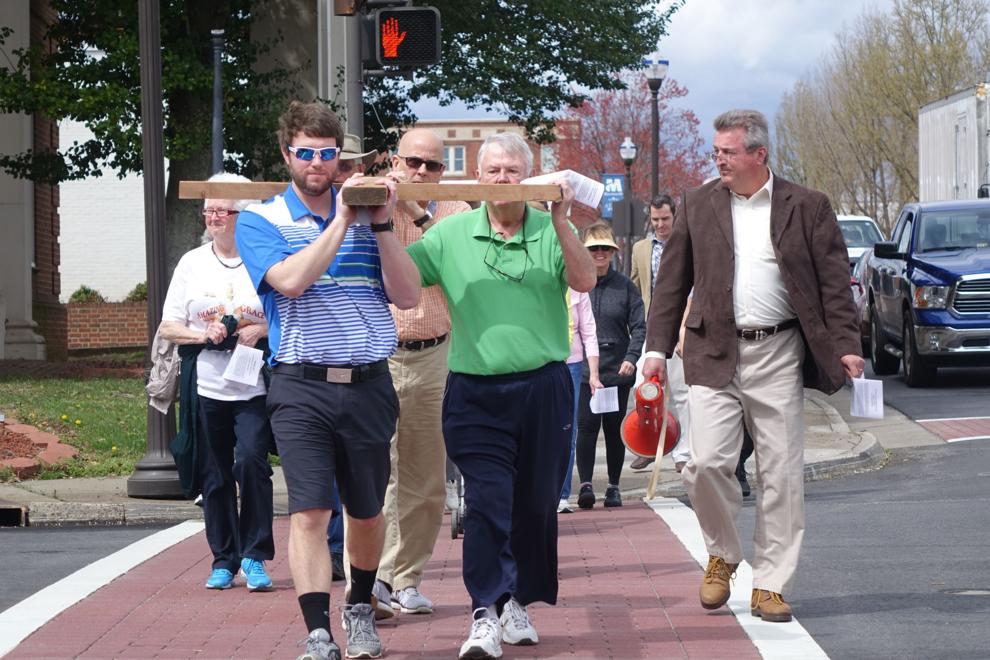 However, a recent-years local hallmark of Easter worship are not happening this year: The CrossWalk. It had been coordinated by First and Wesley United Methodist Churches.
The Rev. Elizabeth Foss, pastor of First United Methodist, said the CrossWalk was not held last year, nor will it be this year, because of pandemic safety concerns.
"It's very difficult to manage all of the mask requirements and social distancing rules," she said. "We also had an attendance drop."
Whether or not it would return next year would be decided next year, she said.

Gary Hughes, pastor of Rich Acres Baptist Church, said the church voted "a while back" on whether or not to return to the sanctuary. "We didn't have enough" people ready to do it, he said.
"We took another [vote] three weeks ago, and we had a good majority ready to go back in" to the sanctuary, he said.
They will be inside the sanctuary by the latest in air cleaning technology: Active Pure, which has been installed at the Cleveland Clinic and has been recognized by NASA for its air and surface cleaning capabilities, he said.
The church's Easter services flyer intends to put people at ease with a description of that system: "Active Pure through FSA affiliated testing, has proven to have a 99% success rate of killing SARS-COV-2 within 3 minutes of operation. This includes air and surface transmission. It is 100% organic, chemical free and runs 24/7.
However, Rich Acres also is continuing its drive-thru services. The worship service, which starts at 11 a.m. Sunday, is broadcast over 88.3 FM.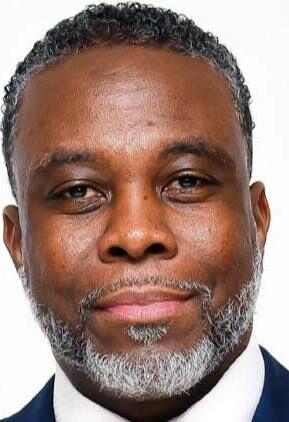 Pastor Charles Whitfield of First Baptist Church East Martinsville has said that his congregation will gather together for the first time in a year on Sunday – but outside, with a Resurrection Sunday "Park & Praise" at the Smith River Sports Complex Amphitheatre. The service will start at 8 a.m.
Traditionally, many churches in the area hold sunrise services at Easter, but those are in low supply too this year.
Fuller Memorial Baptist Church will hold an Easter sunrise service on the front lawn at 9 a.m., then service in the sanctuary at 11 a.m.
Maundy Thursday (this year, April 1) commemorates the day Jesus celebrated the Last Supper (his final Passover) with his disciples. They had a meal together, and he washed their feet in a display of humility, then had them wash each other's feet.
The word "Maundy" is a shortened form of the Latin "mandatum," which means "command." As he was washing the disciples' feet he gave an order, or commandment, that is recorded in John 13:34: "A new commandment I give to you, that you love one another: just as I have loved you, you also are to love one another."
First Presbyterian Church will go to Facebook Live to have its Maundy Thursday service at 7 p.m. and Broad Street Christian Church will have service at the church at; St. Joseph's Catholic Church will have its Maundy Thursday service both ways, at 7.
Good Friday commemorates the day of Christ's crucifixion and death on Calvary. St. Joseph will have on that day Stations of the Cross at 3 p.m. and Celebration of the Passion of the Lord at 7. An Easter vigil Mass will be held at 8 p.m. Saturday. All of those events will be held inside and also livestreamed.
A traditional Easter egg hunt will be at 1 p.m. Saturday at Mount Vernon Baptist Church, at 7174 Mountain Valley Road in Axton. Temple Baptist Church, English Road, Martinsville, will have its Easter egg hunt at noon Saturday, and include a skit, games and lunch.
Kingdom Point Church has taken the pandemic-era drive-thru approach with its kids' event: The church, located at 352 Lee Ford Camp Road, will hand out Easter bags to people driving through at 2 p.m. Saturday.
However, Kingdom Point also will hold an indoor event, a Backlight Easter drama, "Glow for Jesus," at 6 p.m. Saturday and 10:45 a.m. Sunday, with masks and social distancing.
Fort Trial Baptist Church, 170 Oak Level Road, Stanleytown, is playing it safe with a drive-thru Easter celebration at noon Saturday. It will in include prizes and Easter eggs, with the message "Stay in your car and follow the steps of Jesus" (who probably never imagined cars in his day – or did he?).
Various churches are taking different approaches to their Easter morning services:
It will be in person at First Presbyterian, but people have to RSVP for the 10 a.m. service (276-632-3431) to reserve socially distanced spots. The service will be livestreamed as well.
At Starling Avenue Baptist, an outdoor service will be held at 9:30 a.m., and a virtual service will be held at 11 a.m.
Forest Hills Presbyterian Church will have in-person worship at 11 a.m.
Mayo Christian Church has the theme "Waymaker" for Easter 2021. The 10:30 a.m. Sunday worship service will include Jerry Hylton and Willie Martin speaking, and Chelsey Carter will sing.
St. Joseph's Catholic Church, 2481 Spruce St, Martinsville, will have Easter Sunday Mass in English at 10:30 a.m. and Spanish at 1 p.m.
This is a corrected version of the original story. It corrects the location of the First United Methodist Church worship service from in person to online.